Growing up, my parents used to pick "classic" movies for my sister and I to watch. Some of these classics were Citizen Kane, The Maltese Falcon, Rear Window and True Grit, to name a few. The Hitchcock and John Wayne movies I didn't mind so much, but the other, boring, black and white ones, I did not care for. Most of the time when my parents chose a movie I would ask, "Is it in black and white?" And the answer usually determined whether or not I would like it. In my mind, in most cases, black and white meant boring. Now that I am older, and more appreciative, I realize how wrong I was.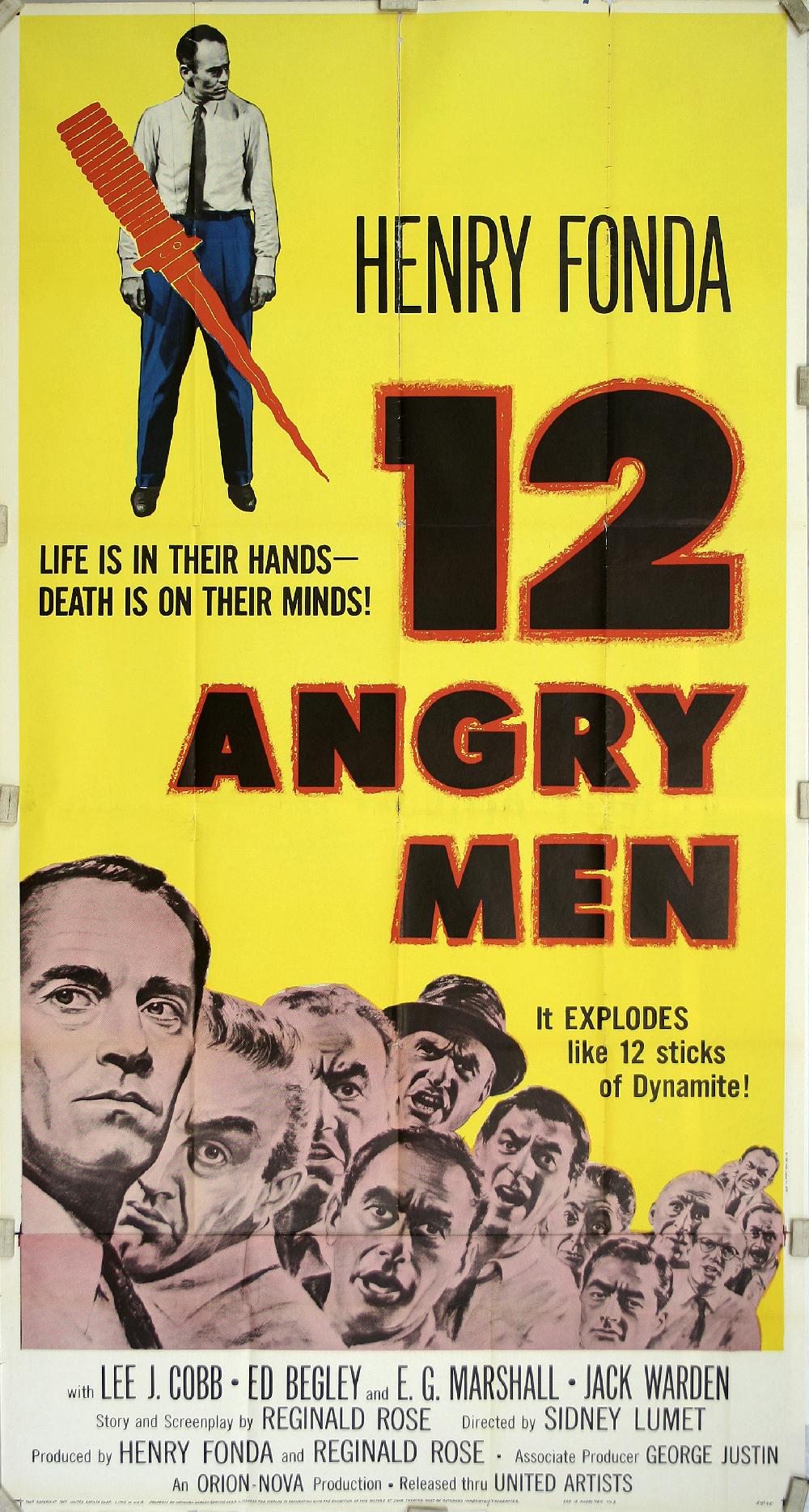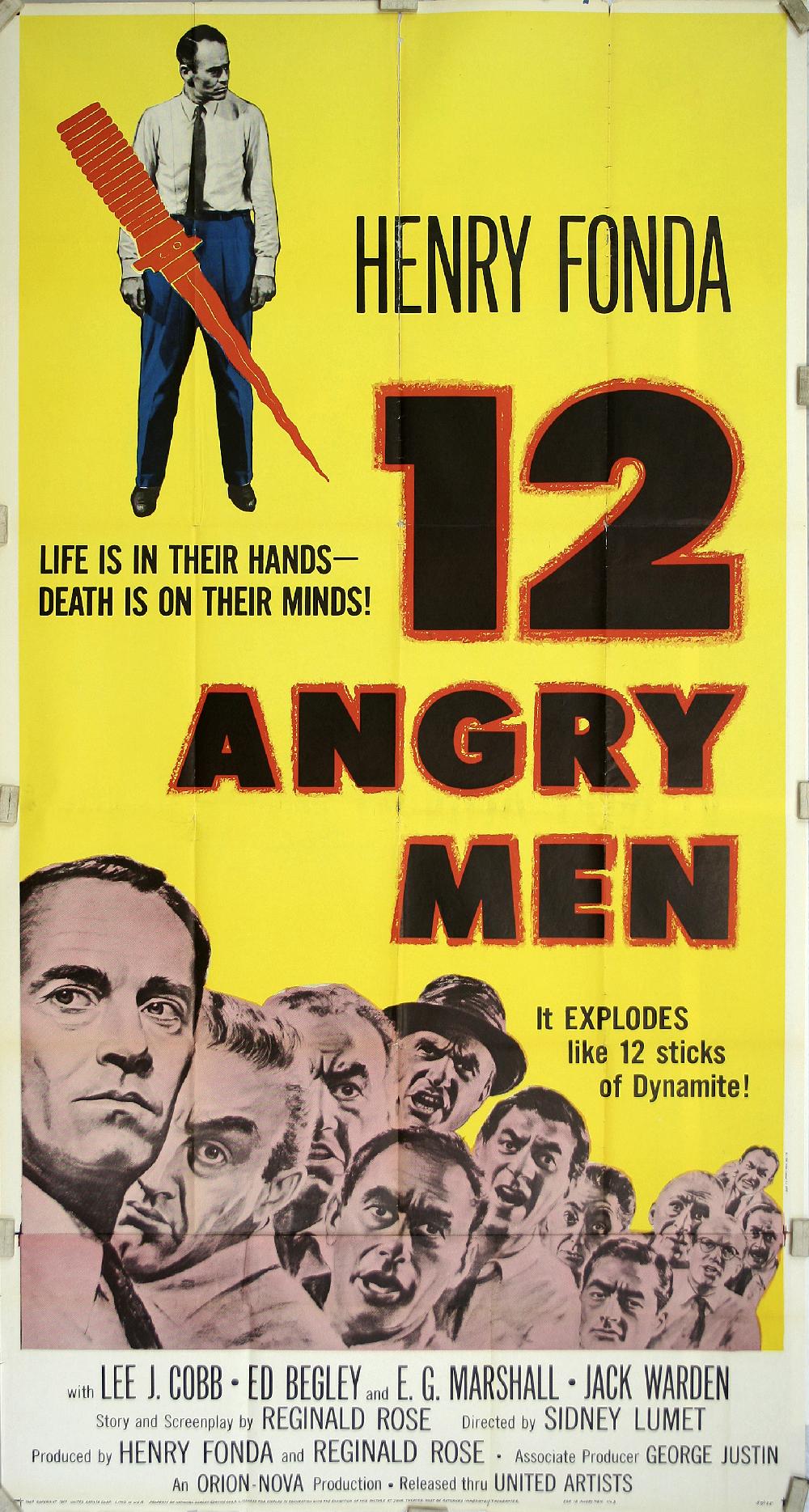 This last week I watched an amazing black and white film, 12 Angry Men (1957). This movie, directed by Sidney Lumet, is one of my favorites that I have watched recently. It is only 96 minutes long and I was captivated throughout the film.
The scene—a jury room
The characters—the twelve jurors deliberating a case (some of the stars include: Henry Fonda, Lee Cobb, Jack Klugman, and John Fiedler, you might recognize him as the voice of Piglet).
The problem—eleven men are convinced that an eighteen year old boy from the slums is guilty of stabbing his father, and one has a reasonable doubt and thinks the boy innocent.
I found this story intriguing and dynamic. The acting and directing is superb. What I liked about this movie was that it starts when the jury leaves the courtroom to deliberate. Everything you learn about the case is from the juror's arguments. You learn a lot about the characters through their arguments. I found myself pulled back and forth between guilty and not guilty.
I highly recommend this movie. It will not take a large chunk of your time, and the escape into this story is well worth it. Check it out tonight from the Milligan Library!
12 Angry Men  Call Number:  PN1997.T84 2001