As I write, we're at the end of the fifth week of Spring Semester 2020. What?! Seems like the semester just got started! Before the time totally gets away from me I was reminded to report on two recent events at Welshimer Library — therapy dog visits during Fall 2019 Finals Week, and the Escape from Welshimer event held in late January.
Local therapy dogs and their owners have been visiting Milligan students at Welshimer Library every semester during Finals Week since Fall 2013 to provide much needed stress relief. (We've also had kittens visit off and on in the past thanks to the efforts of Occupational Therapy students.) This last Fall semester, we had visits from Burton and his owner, former Milligan Biology professor Julie Wade, and Will with his owner, Mr. Bill Powley. Both Burton and Will are Golden Retrievers that are trained and certified as therapy dogs. Thanks so much Burton and Will for spending time with our students. We look forward to seeing you again in the Spring!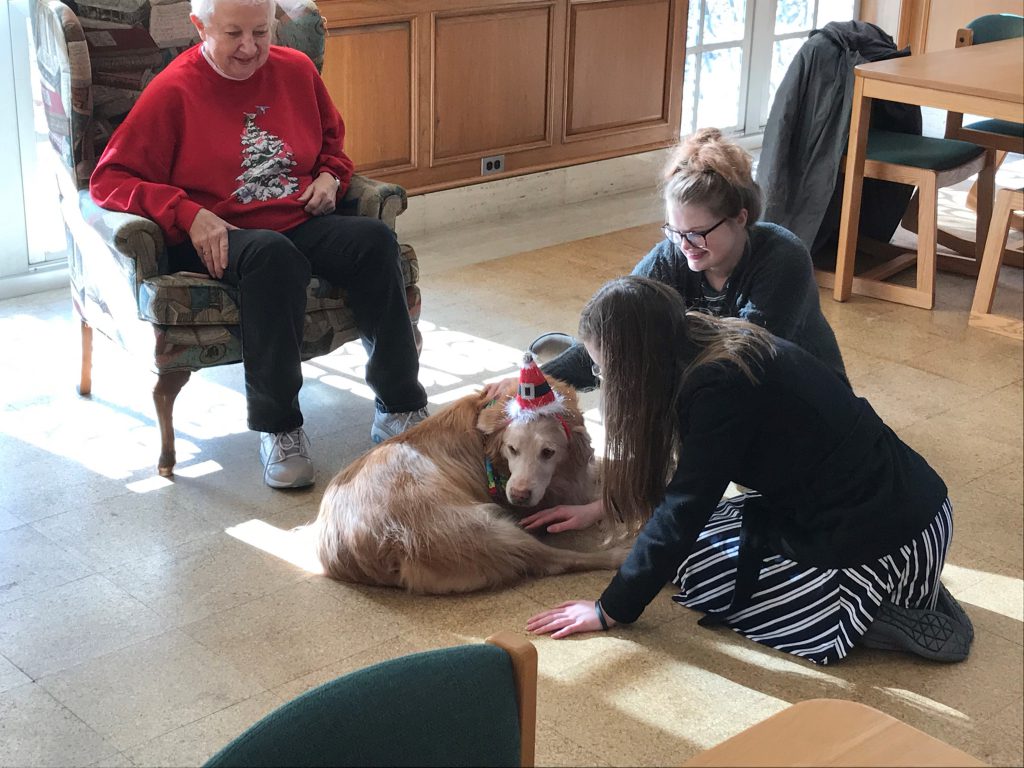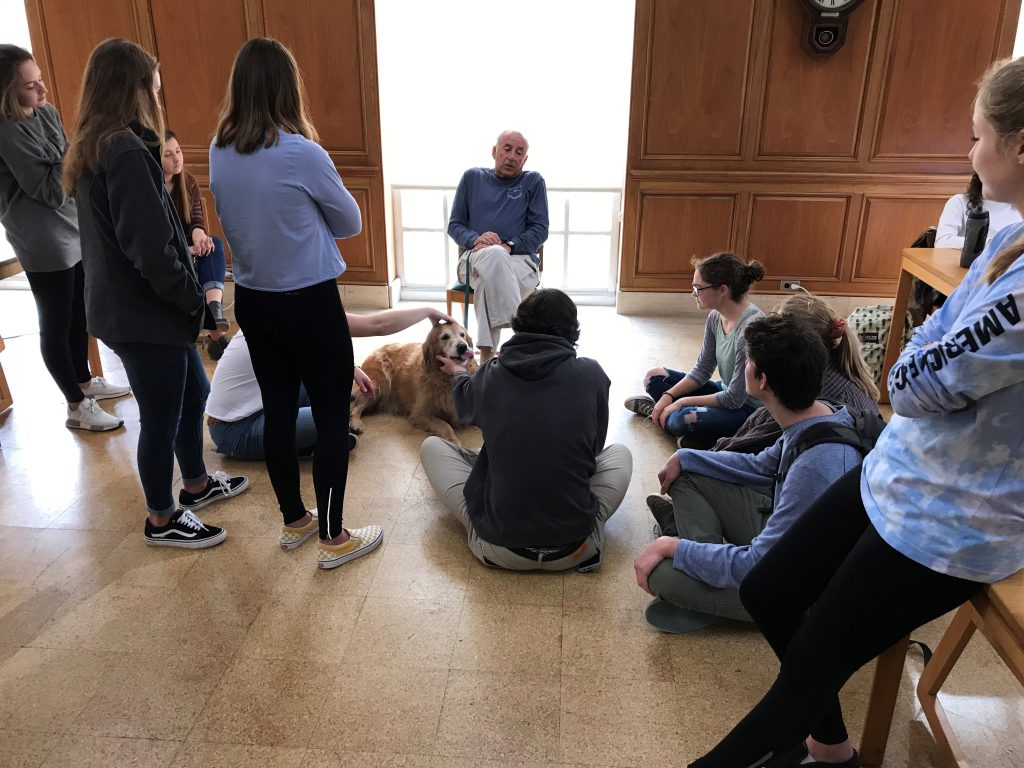 In January 2019, we held the first Escape from Welshimer event designed by Research and Instruction Librarian Mary Jackson to teach Milligan students, faculty, and their families about the library. The event was such a great success that we decided to run it again this year on Friday evening, January 24. Turn-out was not as great this year, but it was every bit as fun.
Participants were divided into teams that were variously tasked with solving a series of puzzles on topics from the 1970s, 80s, or 90s using clues located in the physical library and on the Milligan Libraries website. Librarians were on hand to offer a hint or two. Solving the puzzles enabled team members to unlock a treasure chest that was filled with small prizes. Though mildly competitive in terms of which team could finish first, every team and every team member was declared a winner once they successfully unlocked their chest, and were awarded with a large candy treat.
The library hasn't decided yet whether to make Escape from Welshimer an on-going annual event, but January seems like an ideal time. I'm certain it will return in some form.
Speaking of annual events at Milligan Libraries, stay tuned later today for the announcement of the winner of our 9th Annual February Madness Library Pen Tournament, and be on the lookout for details of our 10th Anniversary Edible Books Festival coming in early April.