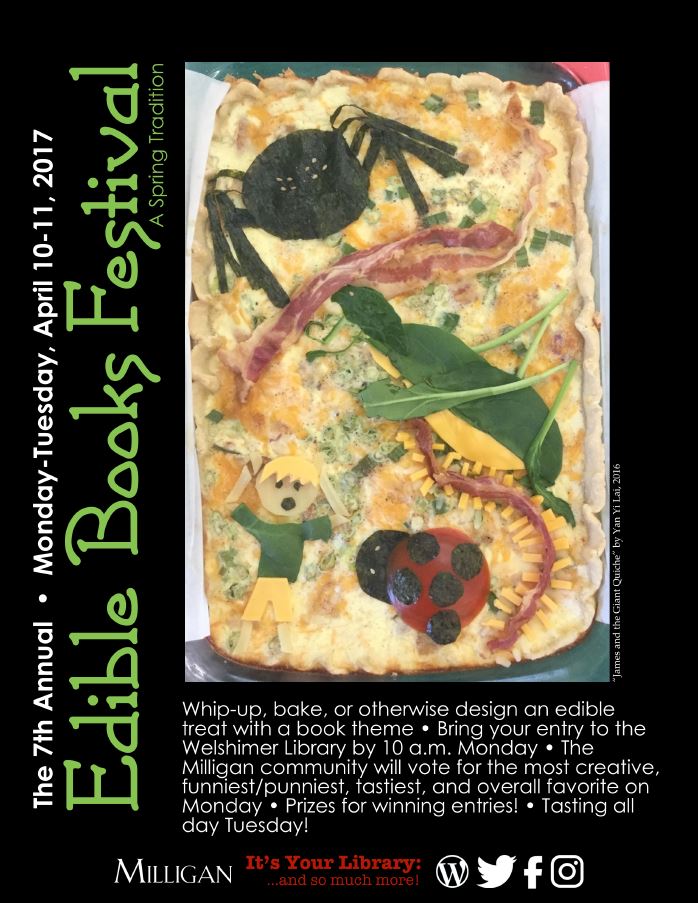 For a second year in a row Milligan Libraries' annual Edible Books Festival — now in it's 7th year — serendipitously coincided with Marvelous Monday (a.k.a. "Wonderful Wednesday"), the student-led Spring day of celebration at Milligan College. The weather outside was sunny and warm. Inside Welshimer Library was nice and cool, and made for a great stopover to view this year's entries between events.
We had thirteen entries this year, including several submissions from the Humanities Creativity Project, and some group efforts from the British Fiction of the 20th Century class, and the Psi Chi Psychology Honor Society.
197 votes were cast on Monday (April 10) for Most Creative, Funniest/Punniest, and Overall Favorite. On Tuesday morning (April 11), Library staff made some initial sampling to determine the Tastiest entry. Then the doors of the Welshimer Room were opened to invite students, faculty, and staff to sample the entries for themselves.
Here are this year's winning entries, with each winner receiving a Dunkin Donuts gift card:
Tastiest — Wizard of Oz by student Keshia Posada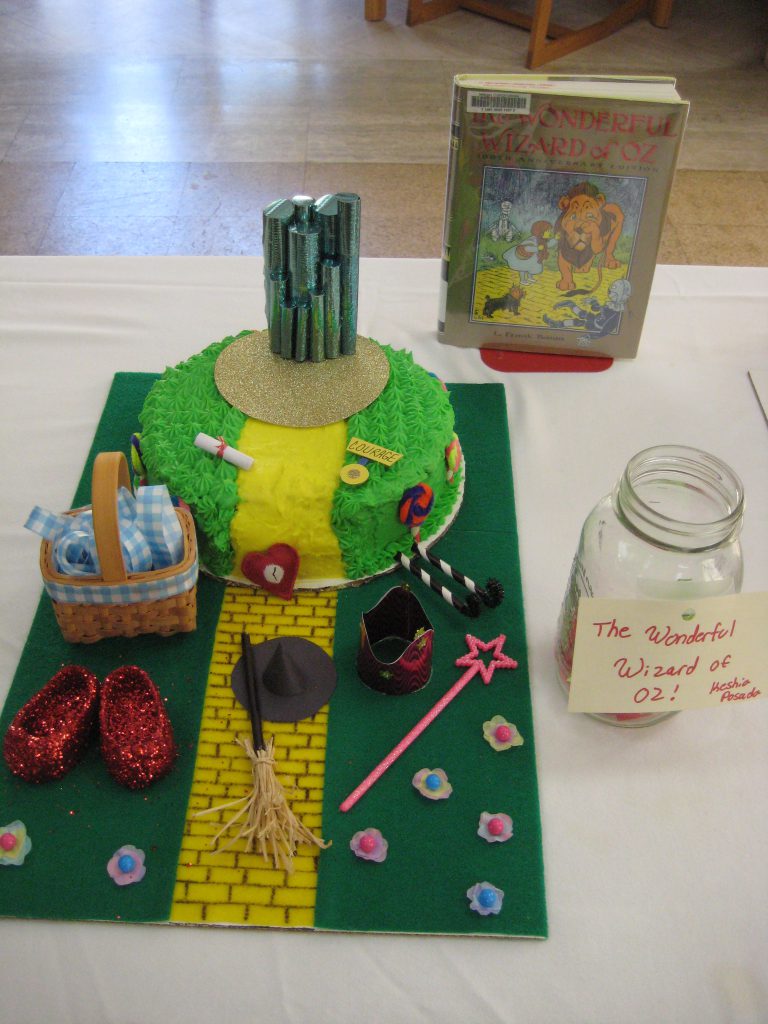 Most Creative — I Spy by Research and Instruction Librarian Mary Jackson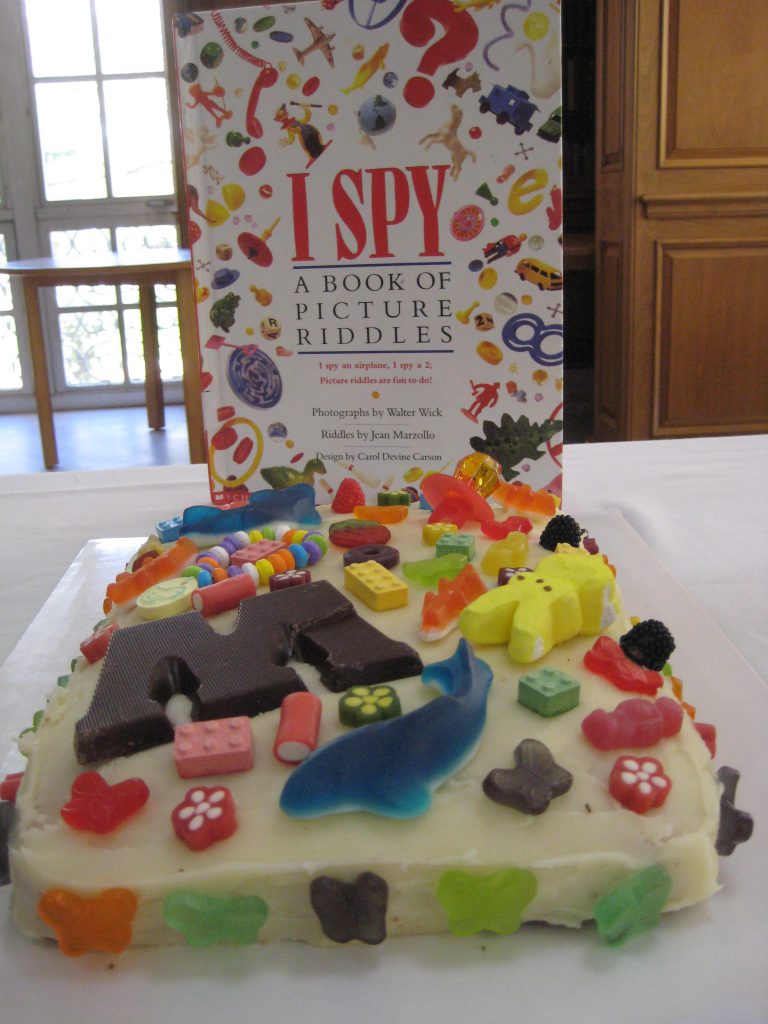 Punniest/Funniest — Hamlet by Kirstin Blackburn, wife of Milligan History Professor, Lee Blackburn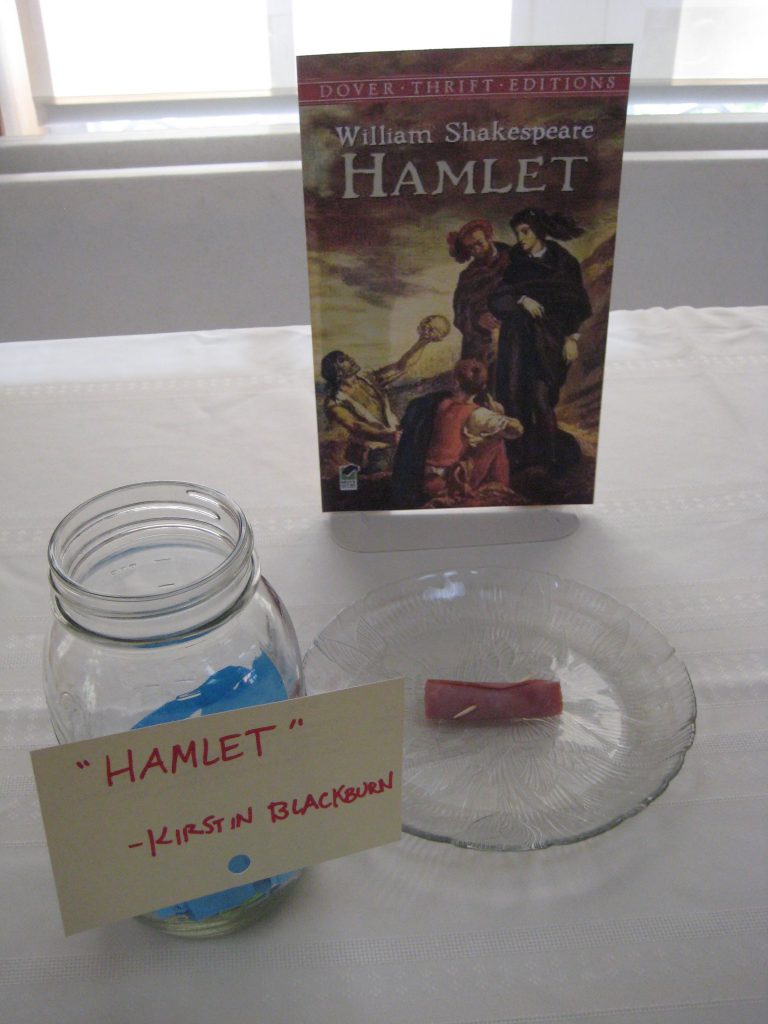 Overall Favorite — Bob's Burgers by Corbin Drinnon, son of Milligan Psychology Professor, Joy Drinnon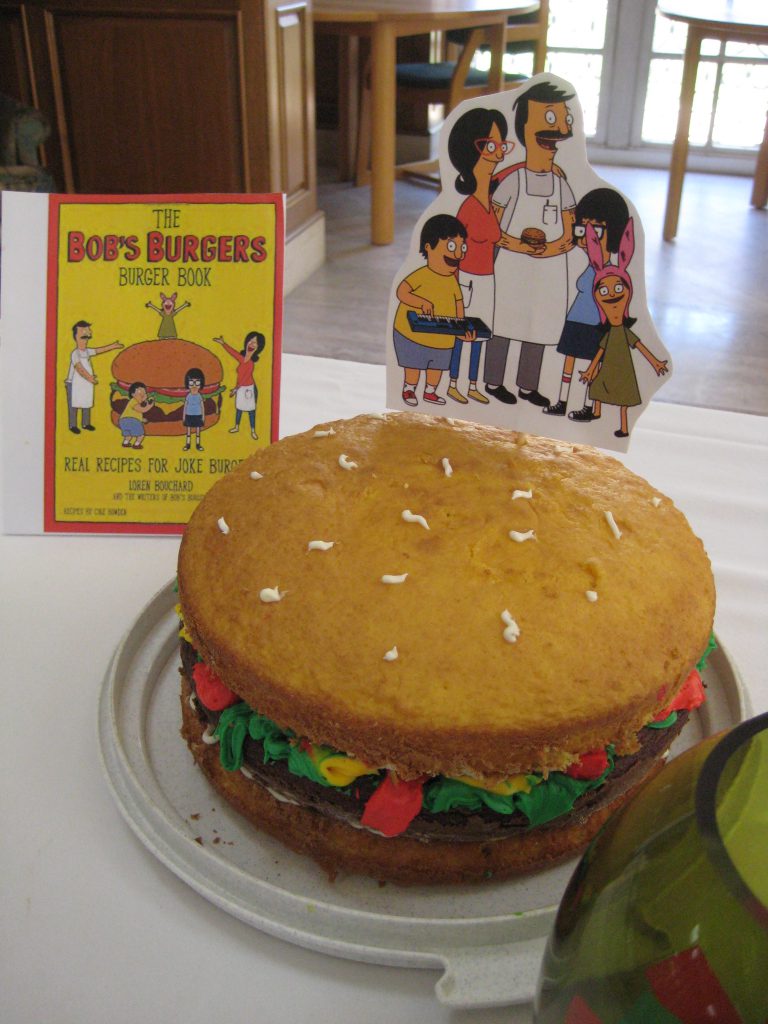 This year's Edible Books Festival received some great local media attention, including this TV spot from WJHL, News Channel 11. Thanks to everyone for making this year's festival a great (and tasty) success.