Planning was underway for Milligan Libraries' 10th Annual Edible Books Festival when the word came down that Spring Break was to be extended for another week and then the campus was to be closed due to the growing threat of the COVID-19 pandemic. With available time shortened, and then with classes moving online for the rest of the semester, what was to become of Edible Books on this auspicious anniversary? Would we have to cancel? No! We would just move the festival online along with classes! "Most folks will be home and close to their kitchens," reasoned Research and Instruction Librarian Mary Jackson. "In some ways it will be easier for them to bake something up at home than if they were on campus."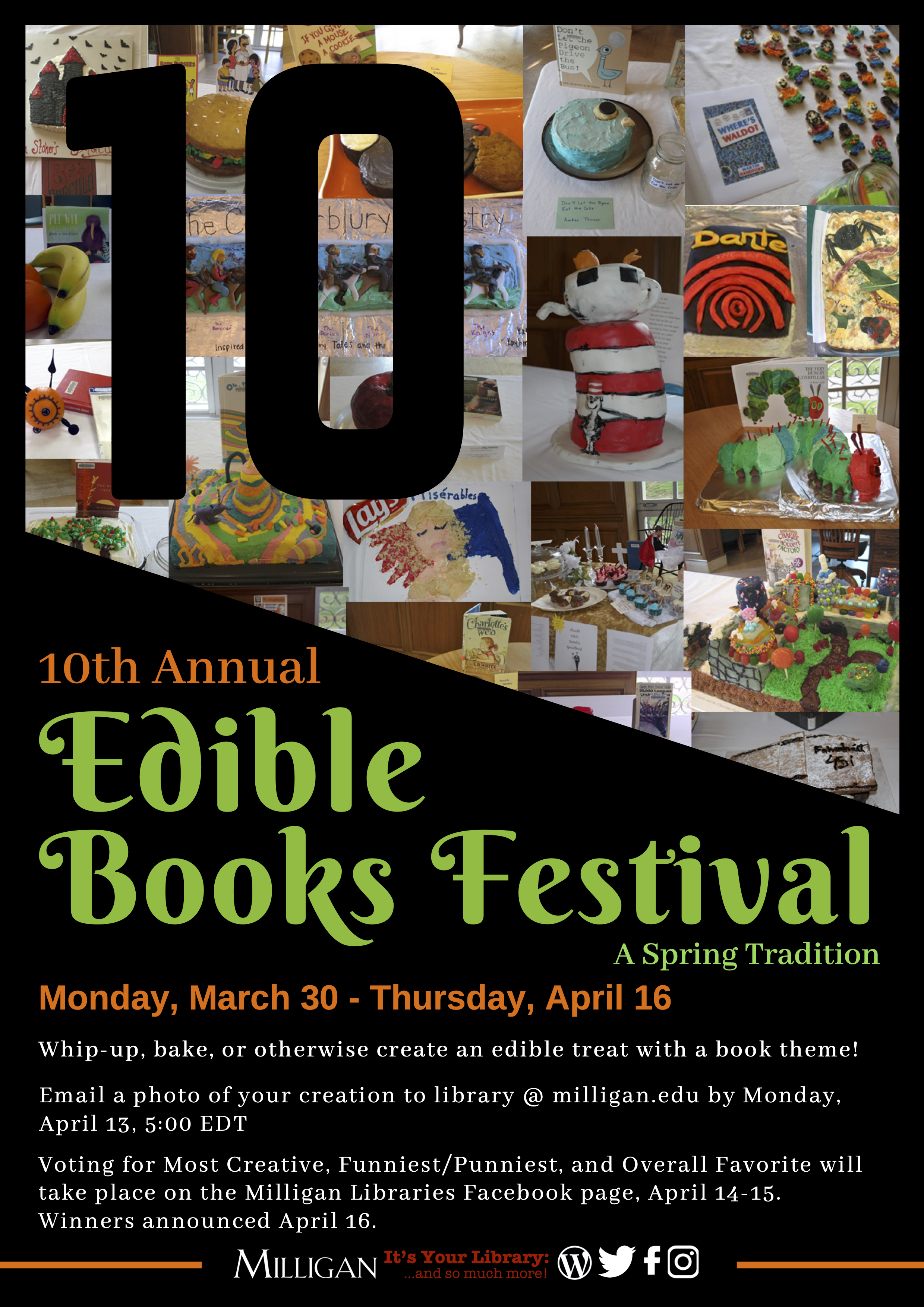 As the name suggests, the simple idea behind the Edible Books Festival is that persons create and submit an edible treat with a book theme. Beyond this there aren't many rules. The idea originated with the founding of the International Edible Books Festival around 2000. We held our first festival at Welshimer Library in April of 2011. Since then, it has become a Spring tradition — a special event to engage with the Milligan College community.
In normal years, Milligan students, faculty, staff, and family members would submit their entries in person to the Welshimer Room at the Library. On the first day folks would cast votes for Most Creative, Funniest/Punniest, and Overall Favorite. Then on the morning of the second day library staff would sample from the entries to determine the Tastiest entry before the Milligan community was invited back to Welshimer to taste from all the entries. Winning entries each receive a prize.
This year, beginning on Monday, March 30, folks submitted photos of their entry/ies via email along with their name and book title(s). Entries were received through Monday, April 13. We received 28 entries — the most we've ever had.
On the days leading up to the submission deadline, highlights from the previous nine Edible Books Festivals were featured on our Instagram channel. An album of entries was created on our Facebook channel, and voting commenced on Tuesday and Wednesday. Using unique emojis, folks voted for their Most Creative, Funniest/Punniest, and Overall Favorite. Unfortunately, this year we could not award a Tastiest entry — though it appears Katherine and her brother are enjoying her entry: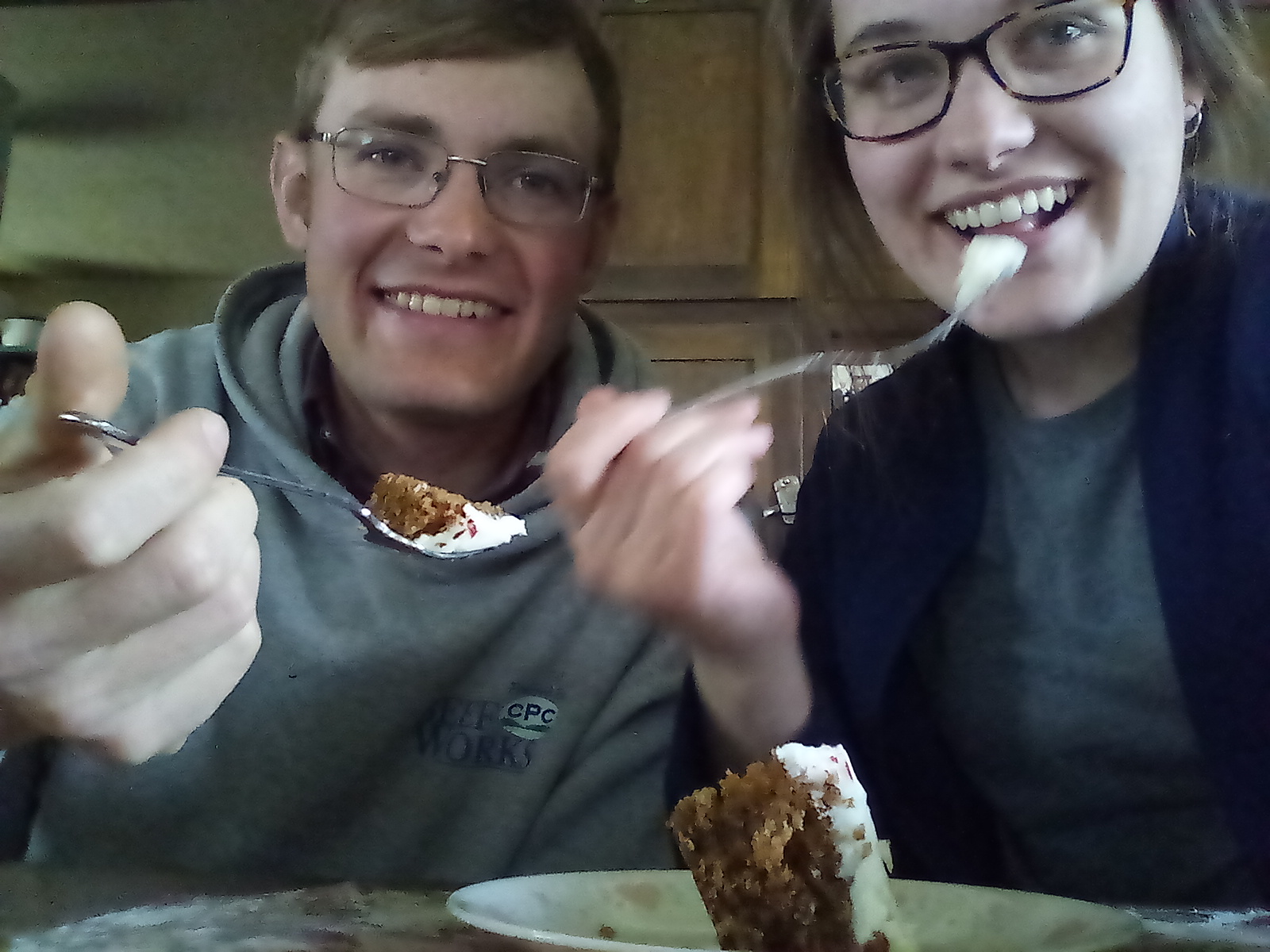 Though not as uniform as when folks voted in person, online voting was still pretty brisk. And the winners are:
Most Creative, awarded a $5 Dunkin' gift card, went to Katherine Eldridge for How the Grinch Stole Graduation! by Dr. Seuss (receiving 65 total votes)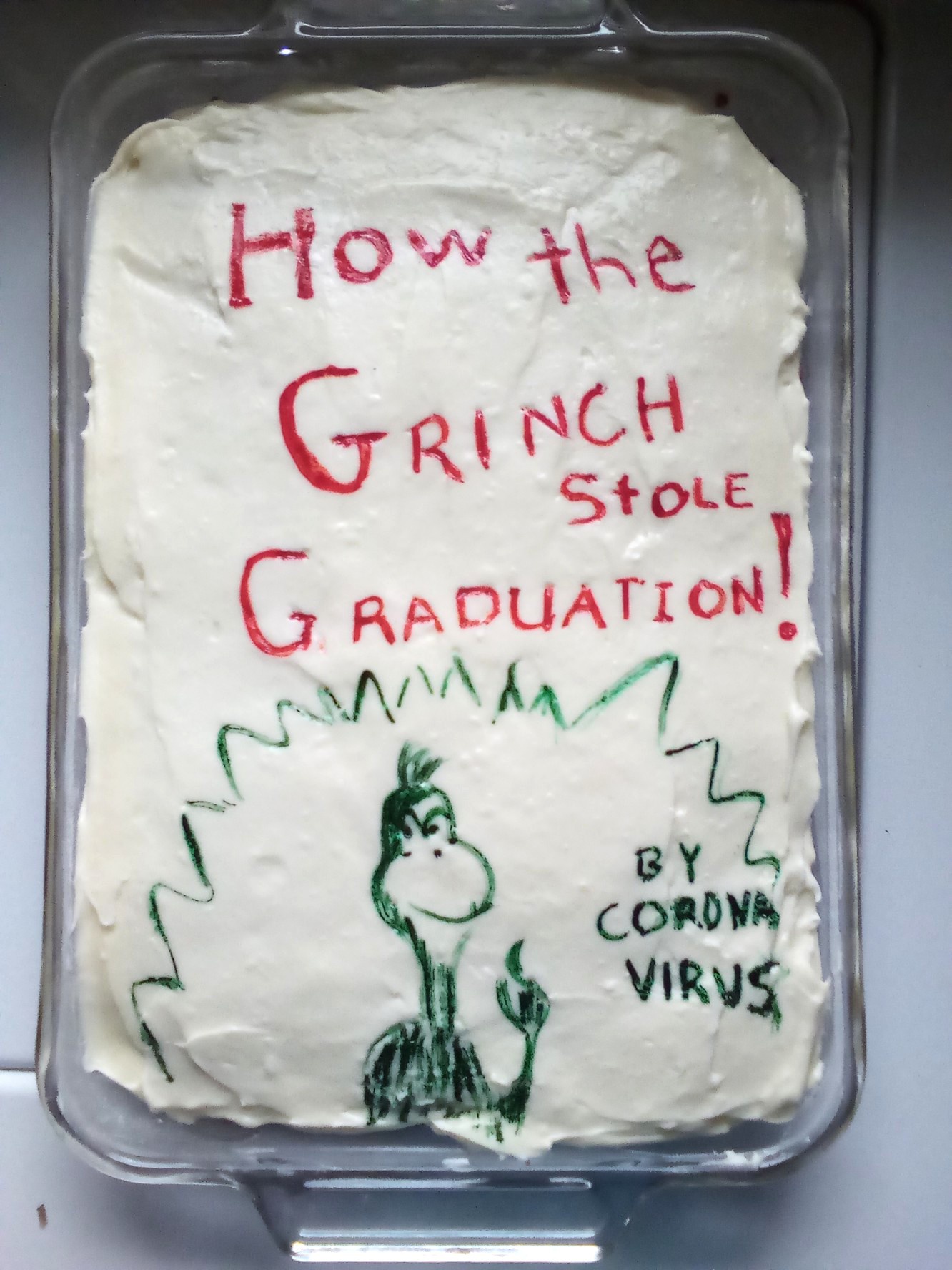 Funniest/Punniest, also awarded a $5 Dunkin' gift card, went to Mary Jackson for Pigs in Heaven by Barbara Kingsolver (receiving 40 total votes)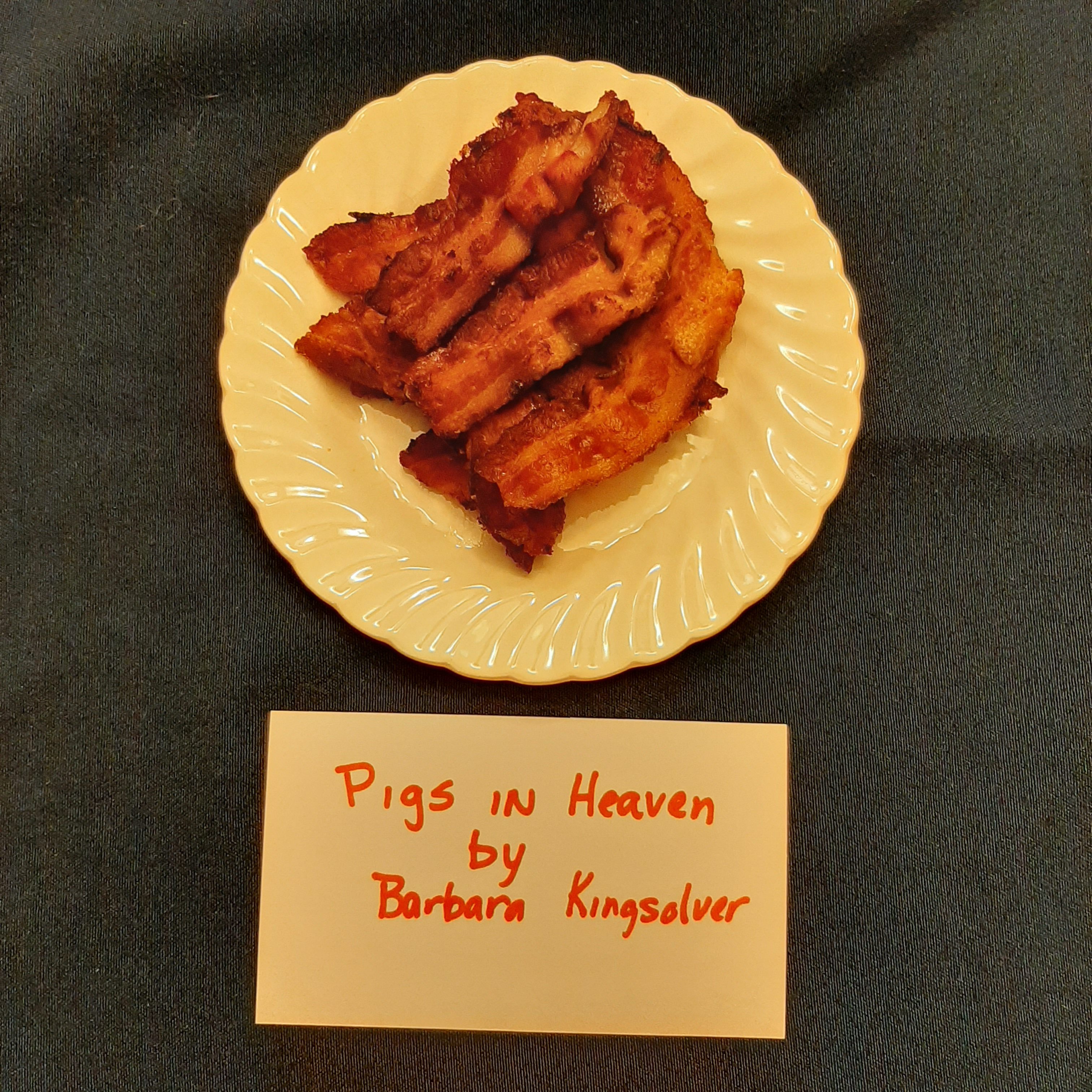 Overall Favorite, awarded a $10 Dunkin' gift card, went to Jenny Simonsen for Winnie the Pooh by A.A. Milne (receiving 107 total votes)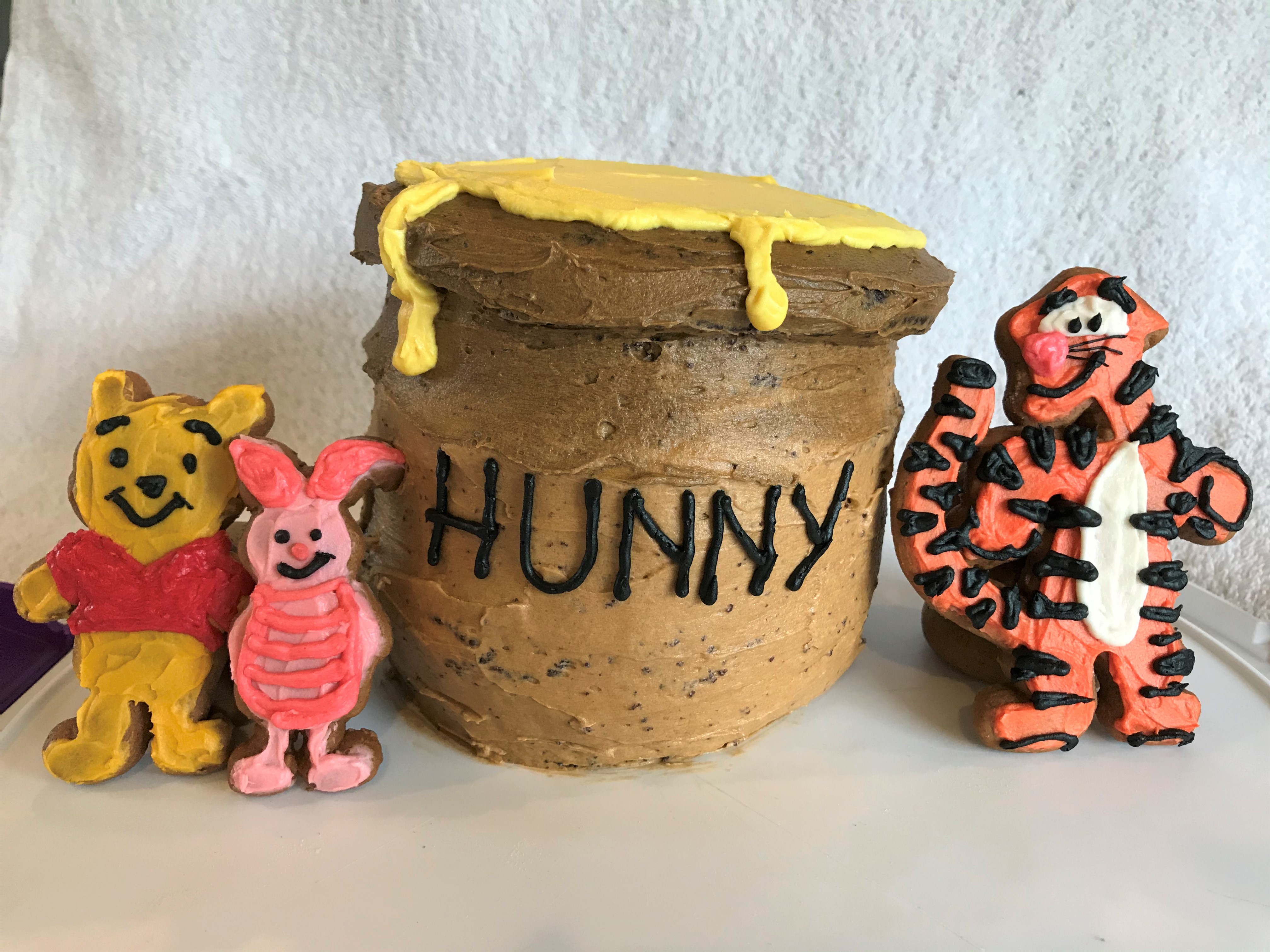 Congratulations to our winners, and thank you to everyone who participated in our 10th Edible Books Festival! "I wasn't really sure what to expect," said Mary Jackson. "But we had the highest number of entries we have ever had! There was a lot voting and sharing on Facebook. I am very pleased with how it turned out." If you haven't already done so, be sure to take a look at all the entries on our Facebook event photo album.