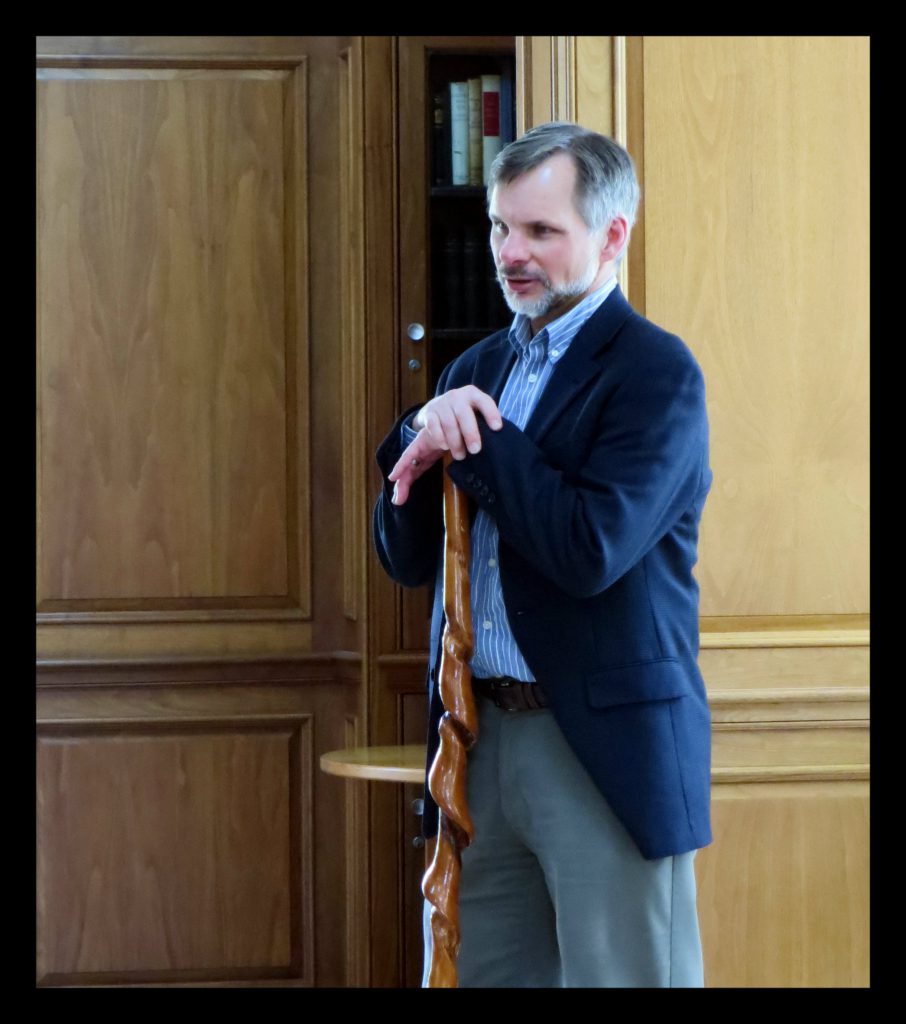 "On a warm and humid day in June 2012, I decided to meet Daniel Boone."
On Thursday, April 4, Milligan Libraries hosted a release party at the Welshimer Library for professor Jim Dahlman's recently published book, A Familiar Wilderness: Searching for Home on Daniel Boone's Road. In this memoir of sorts, Dahlman records his explorations while hiking Daniel Boone's Wilderness Road and encounters with the people he met along the way who inhabit the southern Appalachian region.
Dahlman is professor of communications and humanities and faculty adviser to The Stampede student newspaper. At the conclusion of the current academic year he marks 20 years of teaching at Milligan College. The idea for the book grew out a manuscript assignment in his Masters of Fine Arts in Creative Nonfiction (2014) at Goucher College, Maryland.
At the book release party, Dahlman gave a reading from the book, discussed his travels, answered some questions, and signed copies for attendees. Refreshments were provided by the library and the Milligan College Bookstore provided copies of the book for sale.
For more information on other signings and events related to A Familiar Wilderness, be sure to follow the book's Facebook page!