After two years in virtual lockdown due to the COVID-19 pandemic (in 2020 and 2021), the 12th Annual Edible Books Festival returned this week in person to Welshimer Library.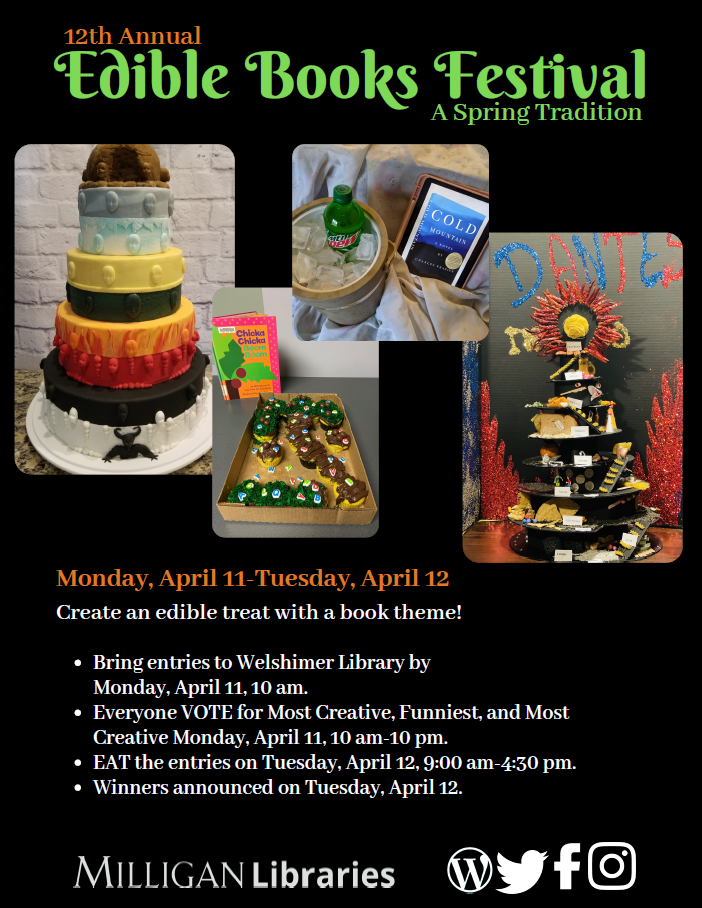 "Edible Books is always a fun event. But it was especially great to have it back in person this year," says Research and Instruction Librarian, Mary Jackson, who took the lead in this year's festival planning. "Not only was it like old times, we were reminded that Edible Books is both fun and delicious!"
As the name suggests, the focus of our Edible Books Festival, built on a similarly named international event, invites Milligan University students, faculty, staff, and family members to create edible treats with a book theme. Our first festival was held in 2011 and it quickly became a Spring tradition, following on the heels of our February Library Pen Madness Tournaments. The Festival also often attracts entries from the Humanities Creativity Project and the Psi Chi Psychology Honor Society.
The Milligan community votes on favorite entries within the categories of Funniest/Punniest, Most Creative, Overall Favorite. Then library staff cast votes for the Tastiest before opening all the submissions to the community for sampling. Yum!
This year we had twelve entries in all categories. Voting was brisk with every entry receiving votes. This year's winners, receiving Dunkin' gift cards are: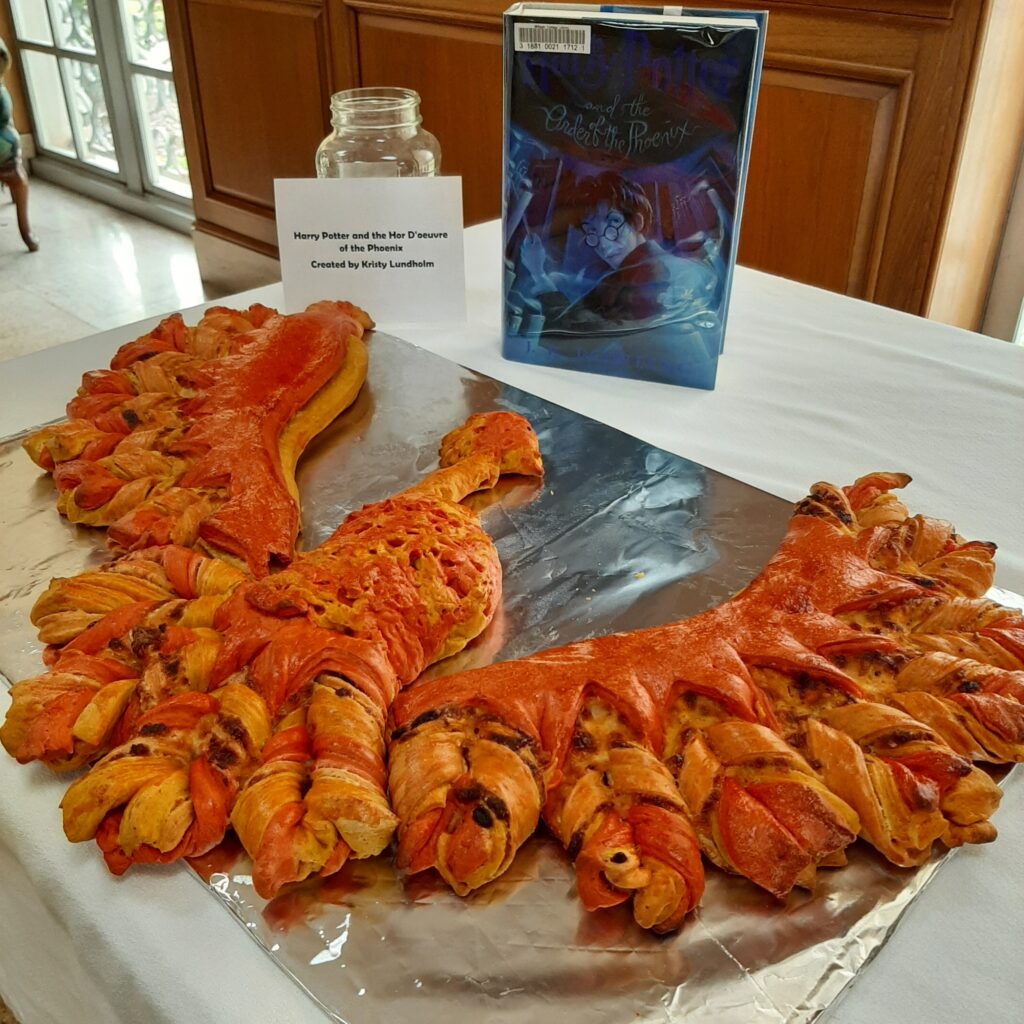 Overall Favorite and Most Creative: Harry Potter and the Hor D'oeuvres of the Phoenix by Kristy Lundholm (wife of math professor Ian Lundholm)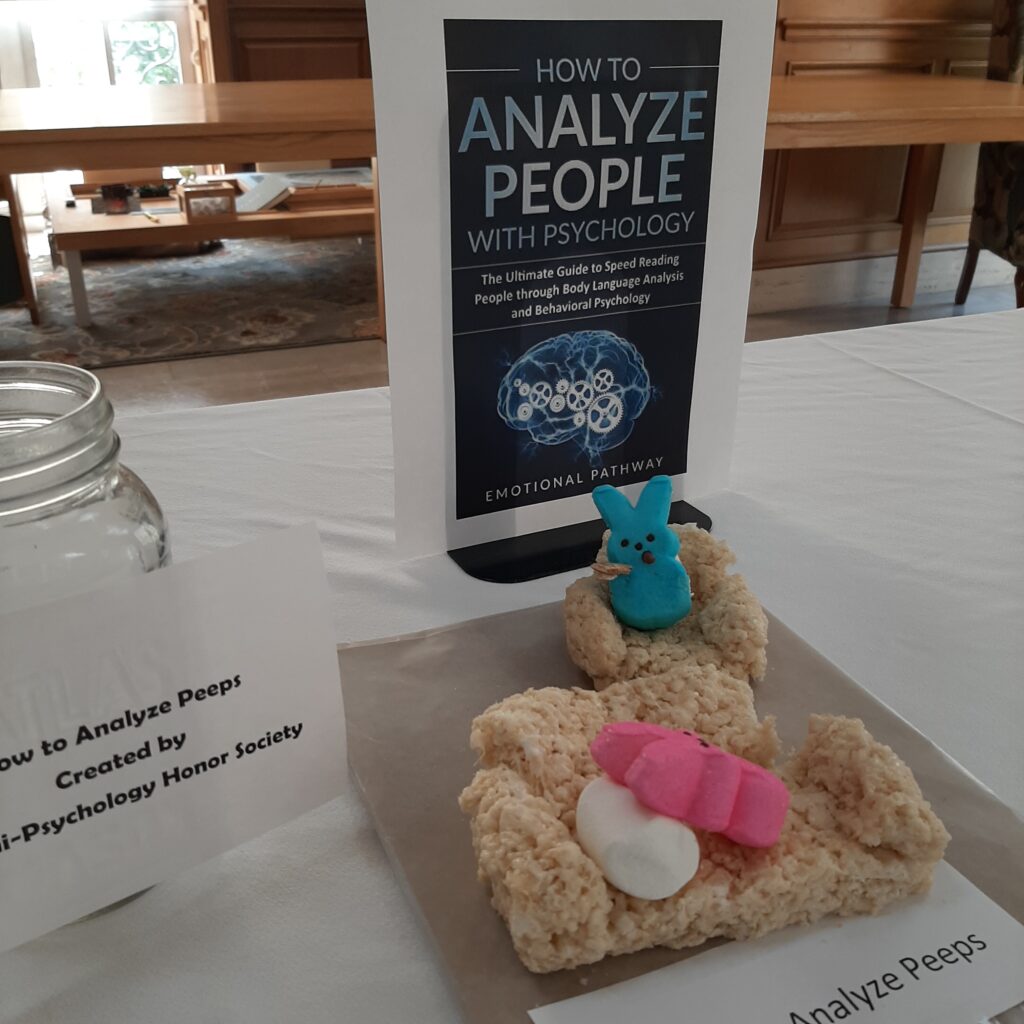 Funniest/Punniest: How to Analyze Peeps by Psi Chi (Milligan's Psychology Honor Society) members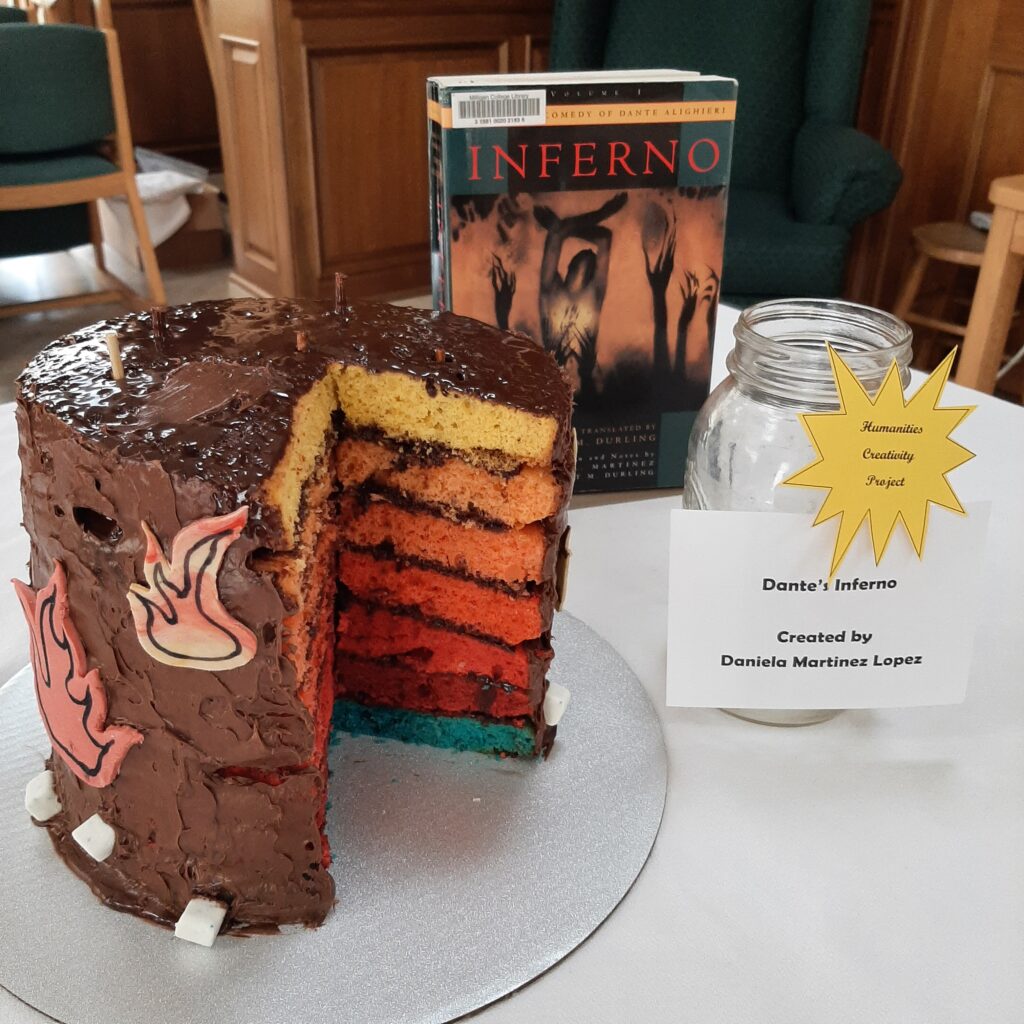 Tastiest: Dante's Inferno by Daniela Martinez Lopez, Humanities Creativity Project