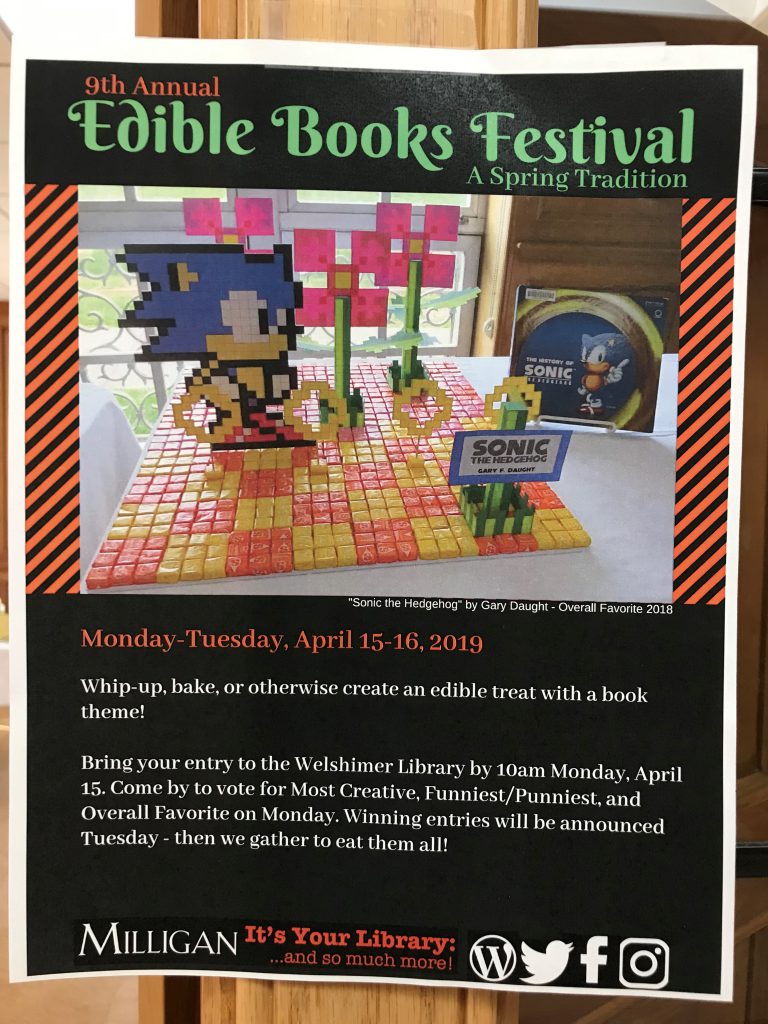 "I think this was easily one of our best Edible Books Festivals!" That was the opinion of Research and Instruction Librarian Mary Jackson, a regular planner of Milligan Libraries' annual Spring Semester event, now in its ninth year. Milligan College's Edible Book Festival is based on an international festival that was first held in 2000. The Library adopted the book-themed event in 2011 to engage with the College community in a fun, creative, and tasty way. The festival continues successfully to the present.
This year's Edible Books Festival was held on Monday-Tuesday, April 15-16. We had nineteen entries, including student entries from the Humanities Creativity Project, Psi Chi Honor Society, and Professor Cosco's Engaging Children Through Diverse Teaching Strategies course. Librarians, professors, and family members of professors also participated. Voting commenced on Monday for Most Creative, Funniest-Punniest, and Overall Favorite. 160 people voted.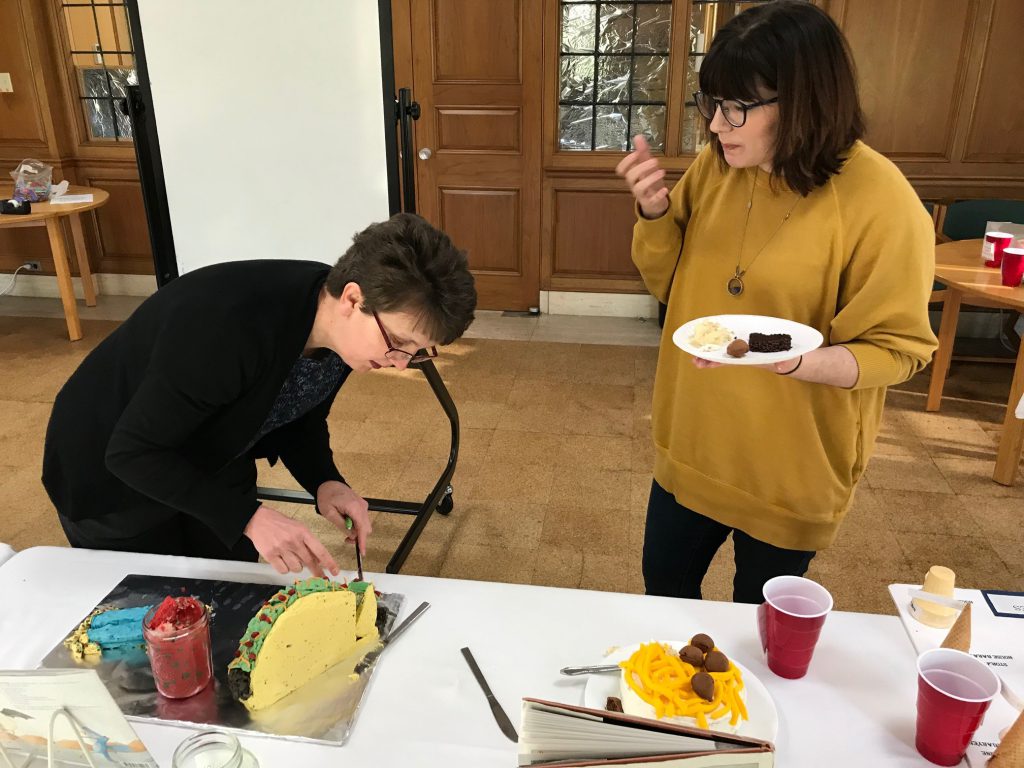 On Tuesday morning, librarians and a student worker did an initial taste-test to declare the winner of the Tastiest entry before opening the Welshimer Room for folks to sample from all the entries.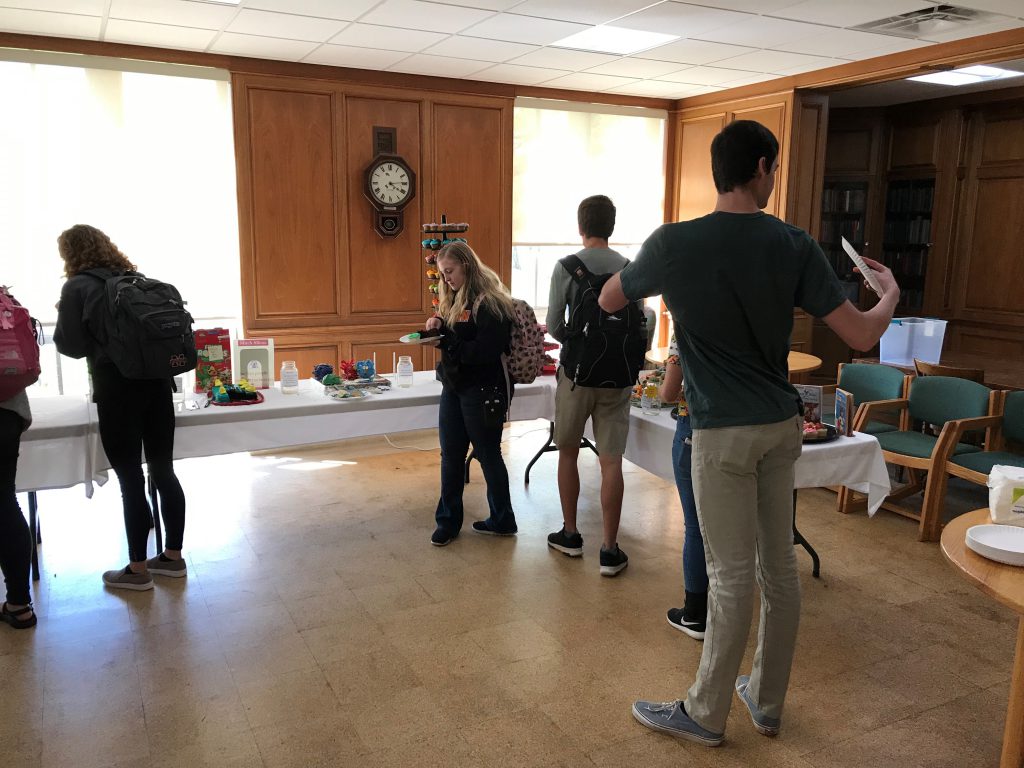 And the winners are…
Most Creative: "In the Phlegethon River" from Dante's Inferno by Madison Harris (also a Humanities Creativity Project entry)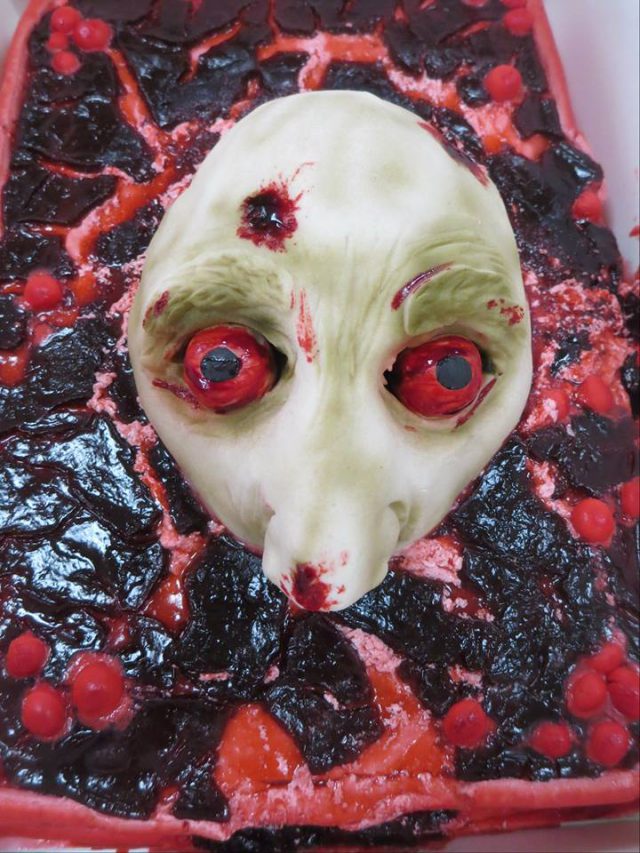 Funniest/Punniest: "A Sprinkle in Thyme" by Mary Jackson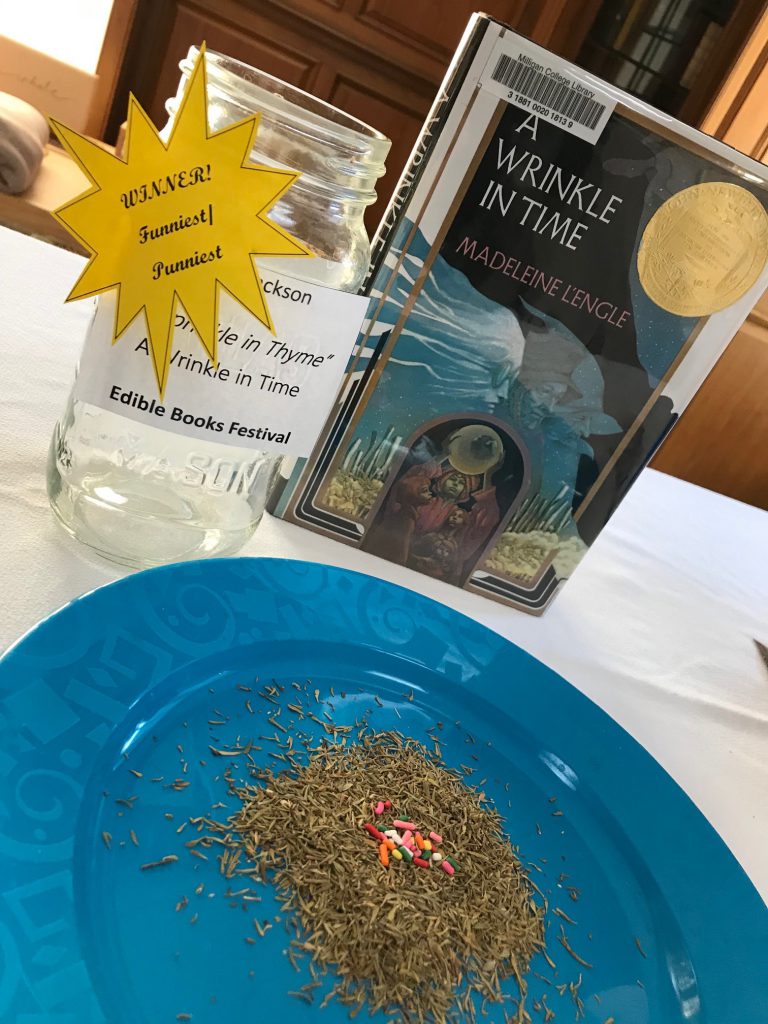 Tastiest: Cloudy With a Chance of Meatballs by Ella Edmondson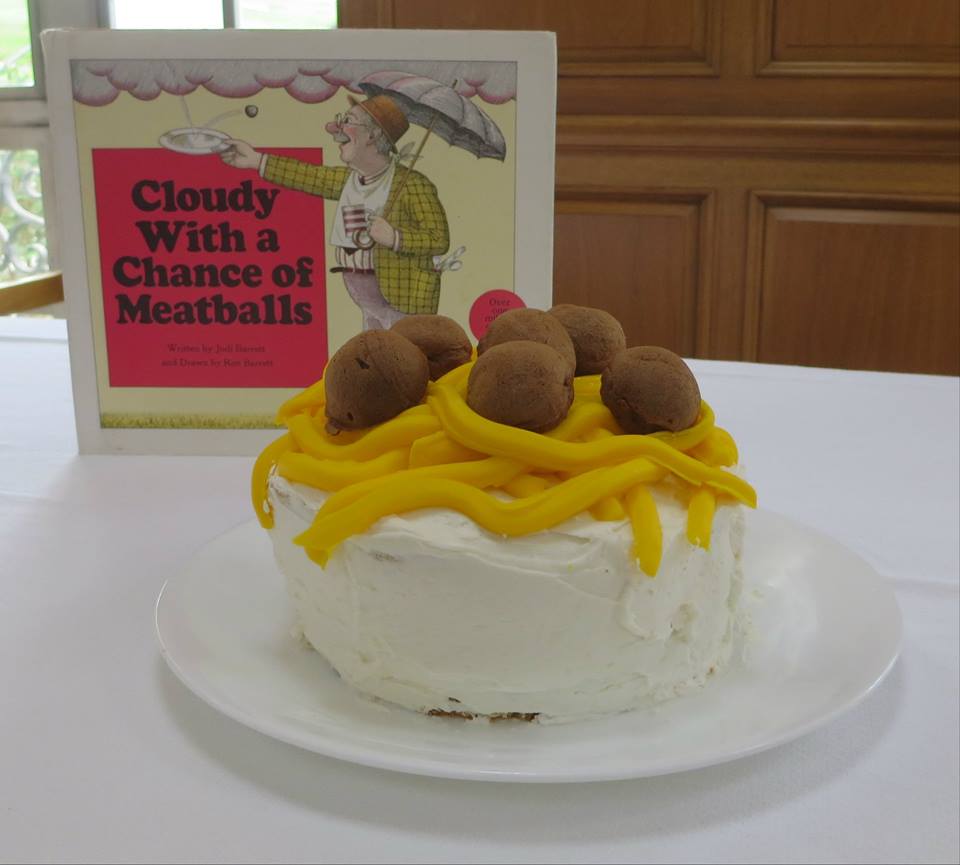 Overall Favorite: Dragons Love Tacos by Kristy Lundholm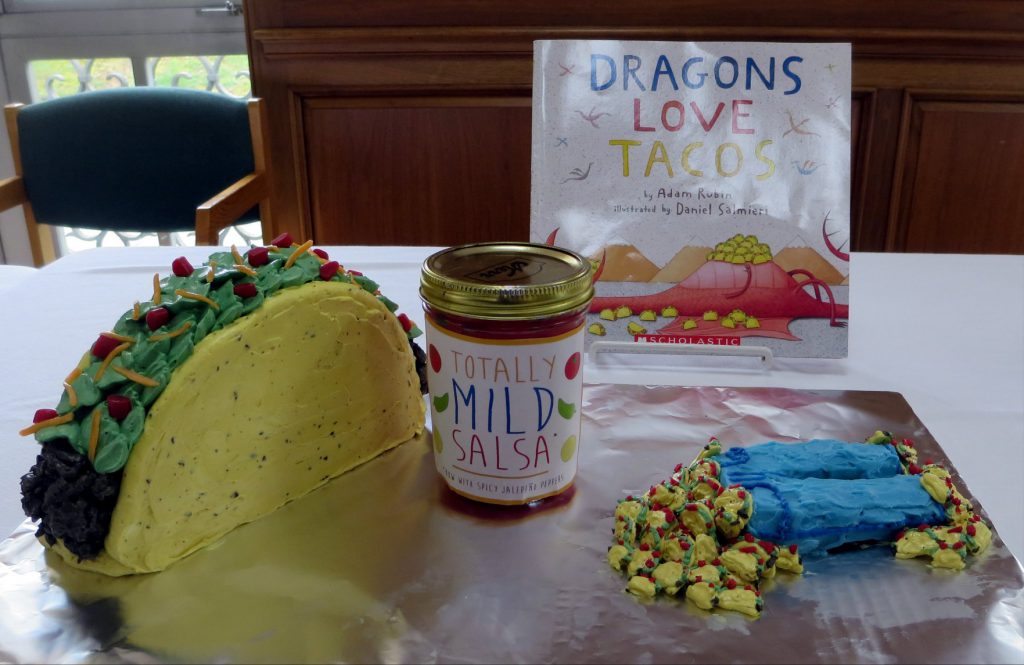 The winners receive Dunkin' gift cards. We also want to extend a special thank you to everyone who participated in this year's festival! I think there's still time to get a taste. But you better hurry…