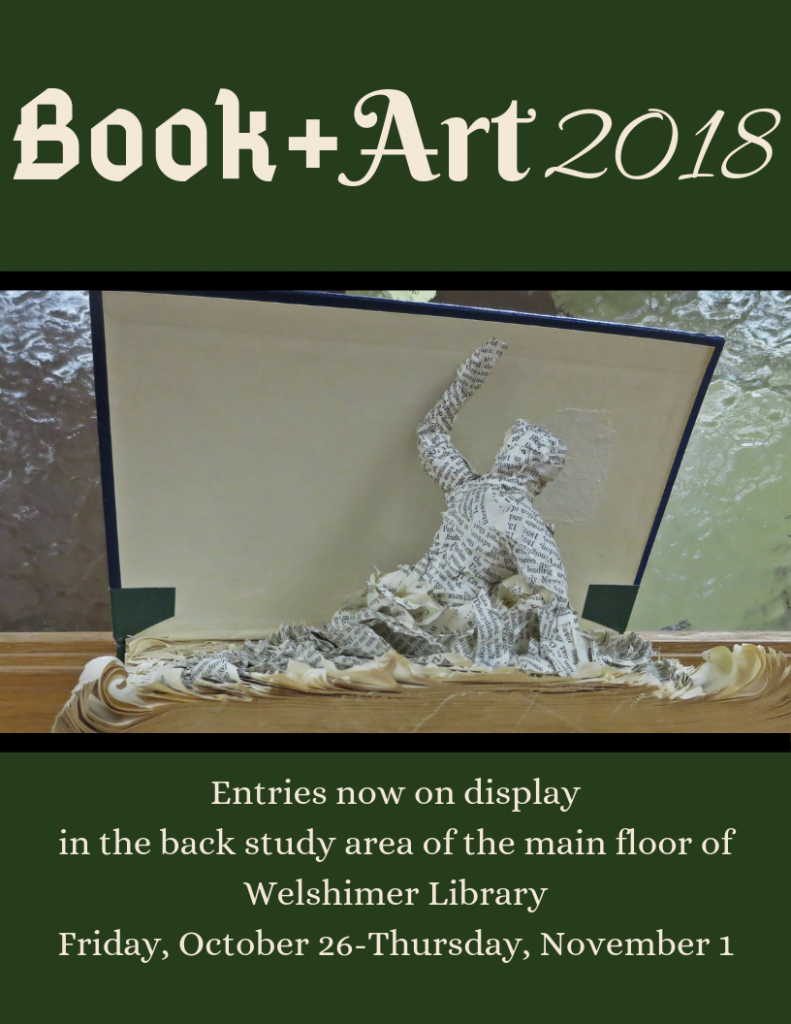 Milligan Libraries is currently celebrating its sixth annual Book+Art exhibit, on display now at Welshimer Library. The exhibit, which occurs every Fall during Homecoming weekend, is one of two book-related Milligan community creative expression showcases the library hosts every year – every Spring, the library hosts Edible Books Festival.
Books are repositories of information, knowledge, and inspiration. As physical objects, however, books are fragile things. Many – especially children's books – get literally love to pieces, while others get replaced with updated, more relevant versions. To celebrate their impact on our lives, the library invites the Milligan community to use discarded books and transform them into works of art.
This year we had 10 entries, displaying a variety of techniques and ideas. The winner of our random draw for a $25 Amazon gift card was Engineering student Korynne Taylor. Congratulations, Korynne! Milligan Libraries would like to thank everyone who participated in this year's Book+Art exhibit.
We highly recommend dropping in to Welshimer and checking out the entries – the level of detail is awesome! But we realize not everyone can make it down, so here are photos of this year's entries: