Written by Lindsay Kenderes. Photos by Gary Daught.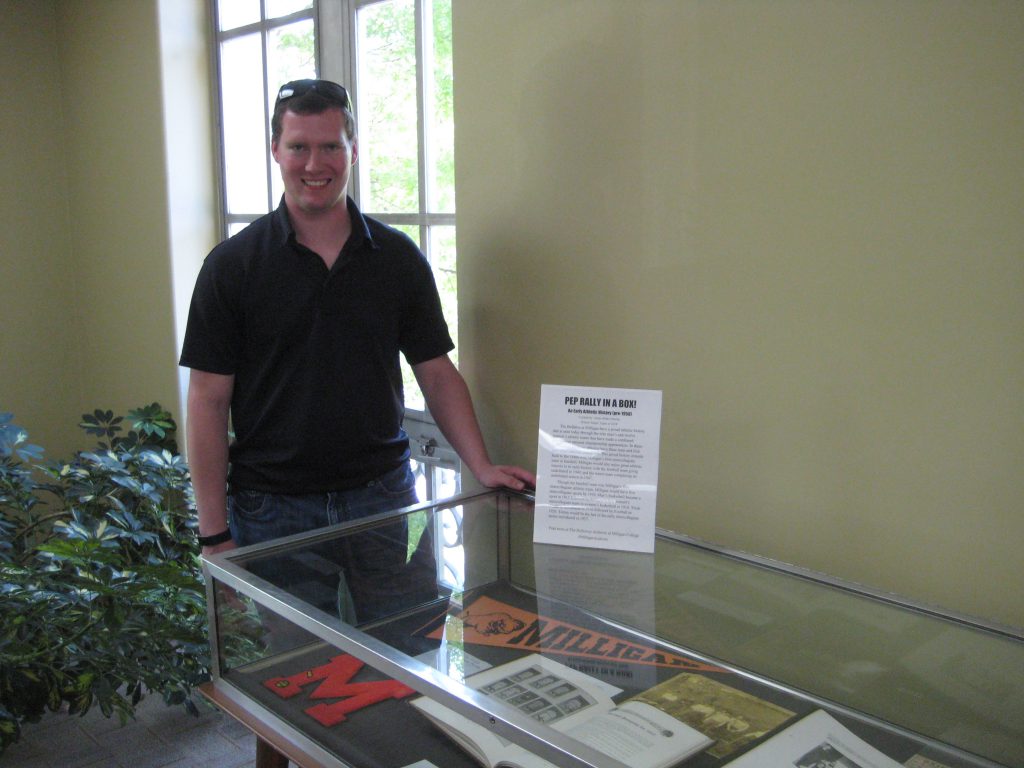 James Blake Stanley, Milligan Class of '18, worked on several interesting projects while completing an Archive Internship at The Holloway Archives at Milligan College during the 2017 spring semester. As a history major, Blake pursued the opportunity to learn how researchers search and discover historical materials representative of Milligan's history in the Milligan archives. With an interest in Church History, he spent time processing the James DeForest Murch papers, which is a collection of research materials and publications representative of Dr. James D. Murch's activities as a supporter of the Stone-Campbell Movement, particularly in the Christian Church (Disciples of Christ). This collection represents Murch's research interests, publications and his work as managing editor for several journal publications, including Christianity Today, Lookout, Restoration Herald, Christian Standard, and the Christian Evangelist Quarterly. As Archive Intern, Blake arranged and organized the contents of this collection and re-edited the James Deforest Murch papers finding aid, making this collection discoverable online through MCStor, Milligan College's Digital Repository.
Archive Interns also have an opportunity to curate an archival exhibit, which is displayed in the exhibit cases located on the main floor of the P. H. Welshimer Memorial Library. This spring's exhibit was titled "Pep Rally in a Box!," showcasing Milligan's athletic history prior to 1950. Blake researched and gathered documents, photographs and yearbooks, including a 1910 photograph of the women's basketball team, a 1935 photograph of the track team, and a basketball ticket dated December 7, 1946, from the Tennessee vs. Milligan game in Knoxville. Also included in the exhibit are orange and black pennants and letters for baseball and track. The "Pep Rally in a Box!" exhibit will be on display through June 30, 2017.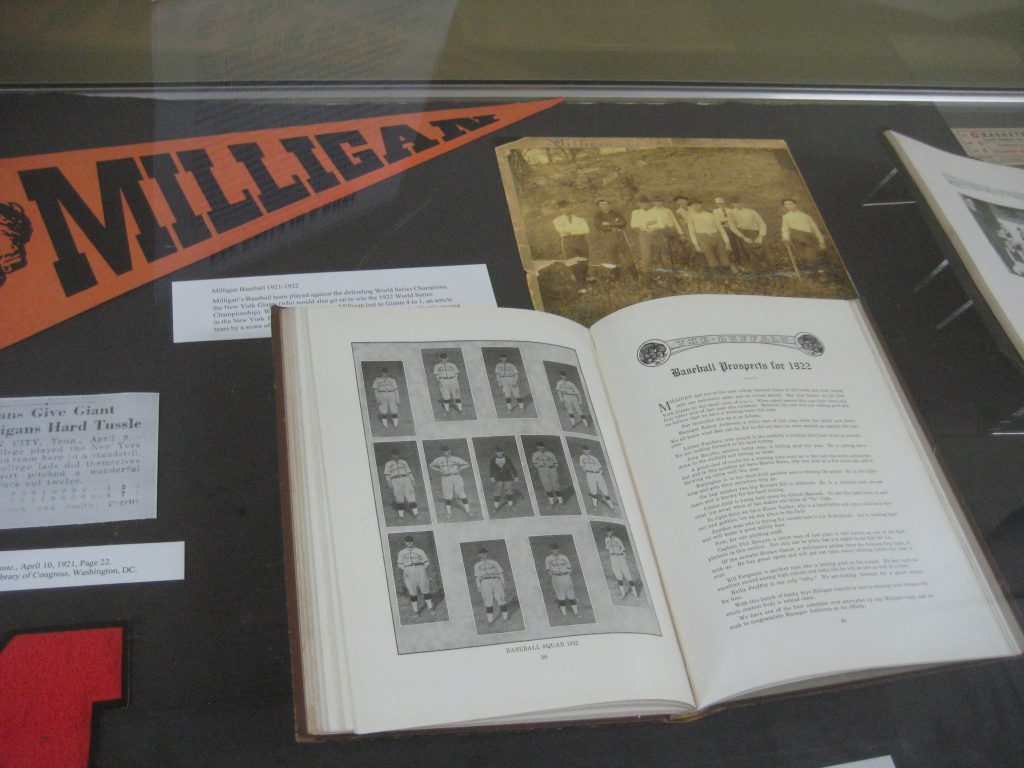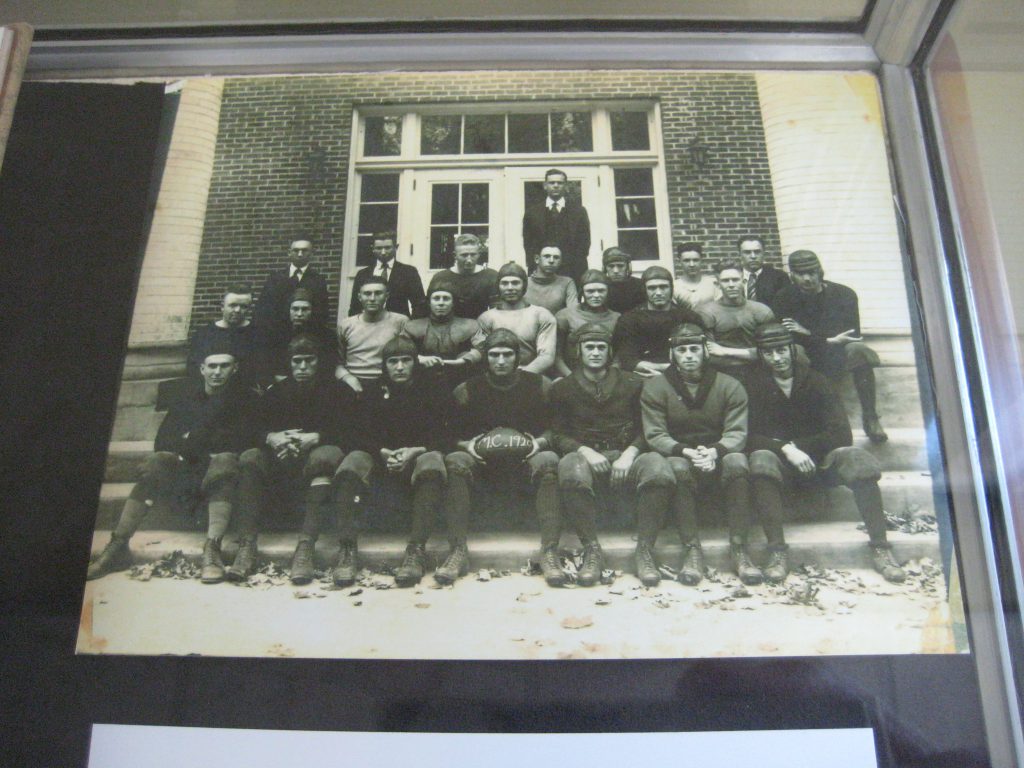 Before arriving at Milligan, Blake spent four years in the United States Marine Corp as an infantry rifleman in Jacksonville, NC. He is currently pursuing a Bachelor of Arts in History. After graduation, he plans to pursue graduate studies in history.
Milligan's Archive Internship opportunity
Each fall semester, students are invited to apply for one volunteer Archive Internship opportunity at The Holloway Archives at Milligan College. The internship begins the following spring semester. All majors are welcome to apply. Please stay tuned for announcements coming this fall.
Have a Milligan history question? Contact Lindsay Kenderes, College Archivist, at 423-461-8901 or lrkenderes@milligan.edu.
Find out more about Milligan's archives here.
Find us on Twitter at #MilliganArchives.