Although it may be premature to say things are back to normal, it was certainly wonderful to see at least one in-person or "in-canine" tradition return to the Welshimer Library this week. After a two year hiatus, Therapy Dogs were back to visit with students and provide some much needed stress relief during Monday through Wednesday of Finals Week!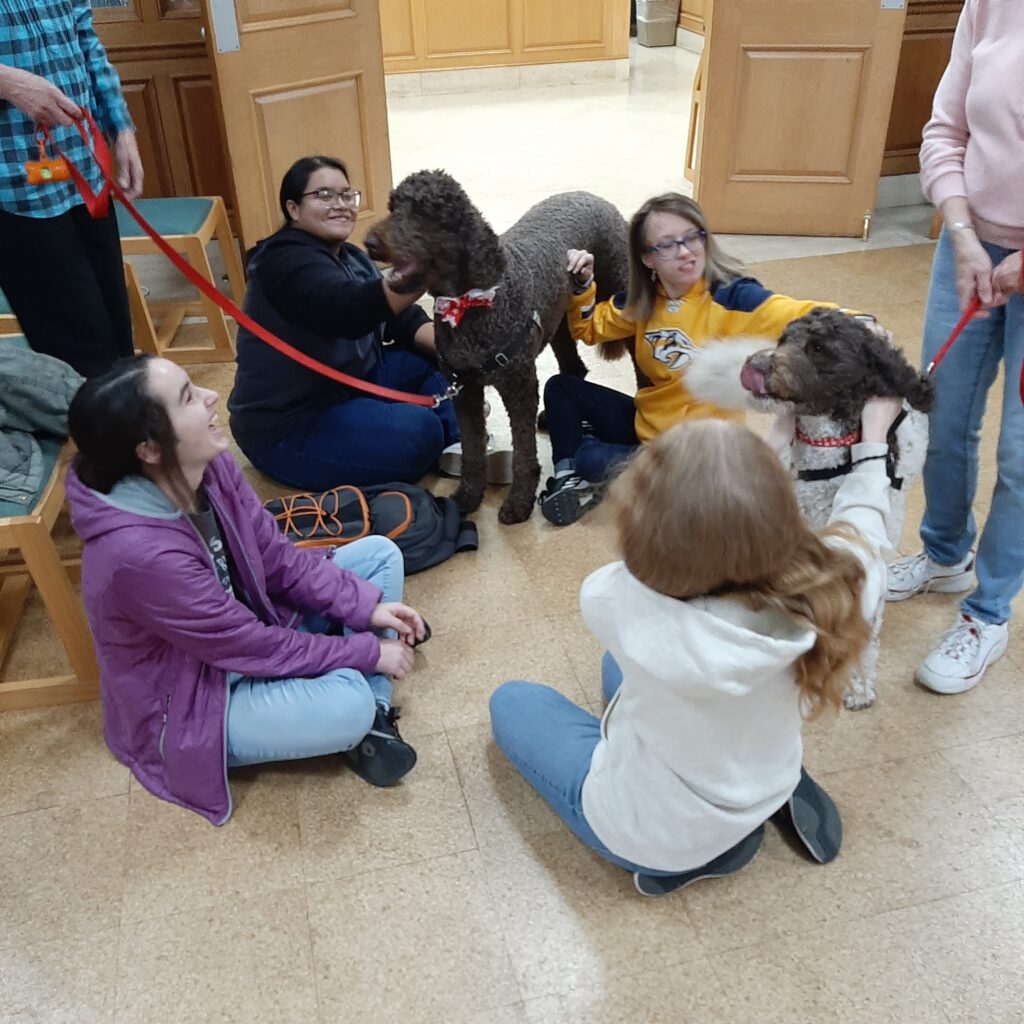 Themselves having missed the opportunity to visit with folks in hospitals, personal care homes, and schools during the worst of the pandemic, the therapy dogs and their owners were back in force. During morning and afternoon slots over the course of our three days, I counted seven dogs among five owner/trainers here to visit.
Most of the owners are members of a local therapy dog group called Healing Paws, and their dogs are trained and certified by the Alliance of Therapy Dogs. The training of the dogs was clearly evident, as they were all very well behaved.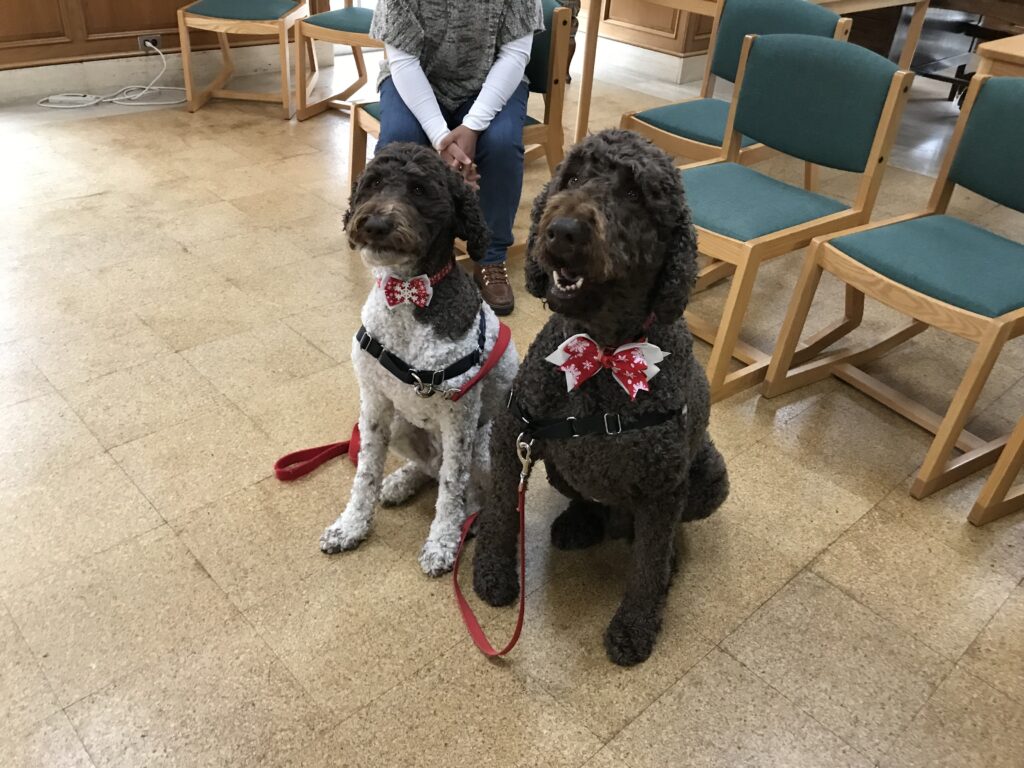 Students, dogs, and owners all had a great time. Before heading for home, all the owners expressed an interest in returning with their dogs to visit in the Spring. I can't wait!