Milligan Libraries has created a link to Internet Archive's National Emergency Library from our website homepage. The National Emergency Library was launched to support student learning at home, as schools and libraries have been forced to closed due to the COVID-19 pandemic.
In addition to the over 2.5 million openly available public domain texts that reside on Internet Archive's servers, the National Emergency Library contains over 1.4 million digitized books that are still under copyright protection—including nearly 480,000 titles published since 2000.
The National Emergency Library is built on Internet Archive's Open Library, which makes single copies of books in this collection available to be borrowed for a 14-day checkout period. As an analogy to a physical book that gets checked out from a physical library, a checked out book is not available for anyone else to borrow until the copy is "returned." Persons wanting a book that is checked out must join a waitlist.
What Internet Archive has done for this national emergency is suspend the waitlist limitation until at least June 30, 2020. This effectively means that there are now an unlimited number of copies for each book in the collection. Here is a screenshot of the National Emergency Library's homepage: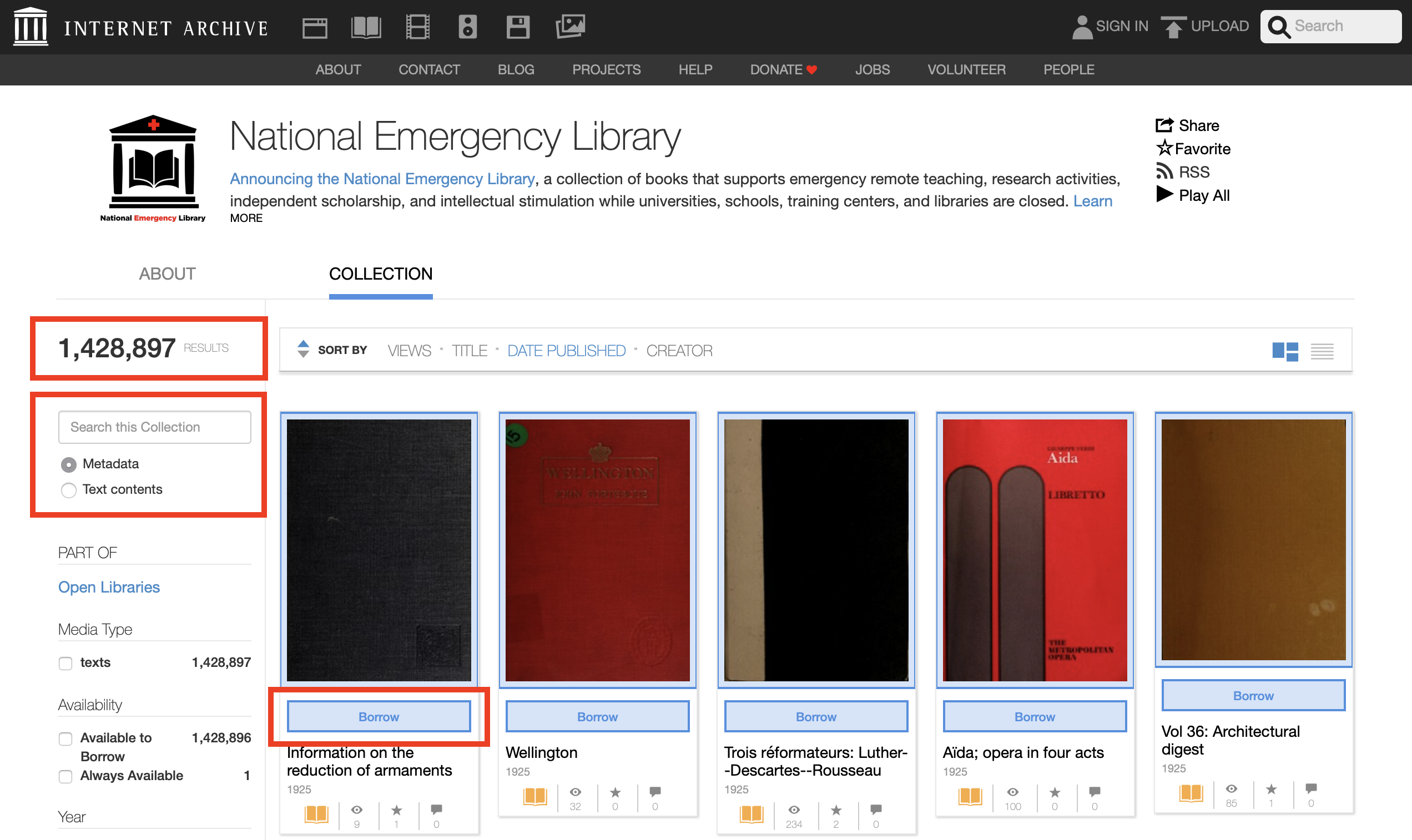 Borrowing books is a simple process. Search for titles, authors, or subjects from the search box in the left sidebar. When you find a book of interest, click the "Borrow" button under the book cover. This brings up the Internet Archive book viewer and bibliographic record information. Initially, the viewer shows you a limited preview. You need to create a user account to actually borrow the book.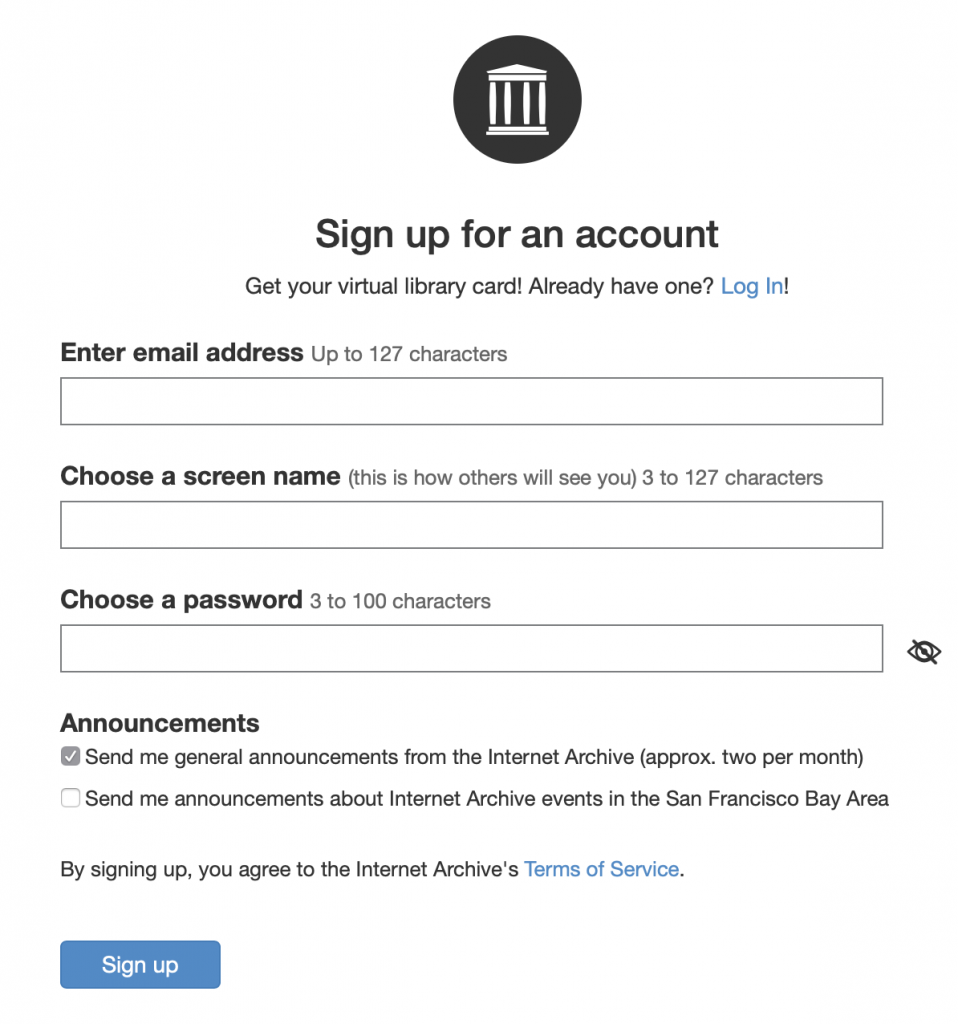 Once your account is created, log in, and click the "Borrow" button on any book to borrow it for 14 days. The book can be read in the browser viewer online, or downloaded as an encrypted PDF or EPUB and read offline using Adobe Digital Editions on your computer or mobile device (Internet Archive provides prompts for setting up offline reading). When you are finished with the book you can click a "Return" button, or just allow the time to expire. Downloaded files also expire after 14 days. This is an important safeguard against unauthorized duplication and distribution of these otherwise copyrighted books.
Internet Archive has been getting some pushback from authors and publishers about whether suspending the waitlist (much less the very notion of the Open Library) is legal from a copyright standpoint (see for example, recent stories here and here). Conversely, numerous educational institutions, libraries, and individuals have issued a public statement endorsing Internet Archive's action during this time, noting that Internet Archive has taken steps to restrict unlawful redistribution, and stating: "These actions will support emergency remote teaching, research activities, independent scholarship, and intellectual stimulation while universities, schools, training centers, and libraries are closed." Milligan Libraries supports this mission and will continue to host the link to the National Emergency Library, though we will also follow any developments in this story.